Employee Appraisal Software
Make your employee performance evaluations more meaningful and holistic with Empxtrack employee appraisal software.
Try out Empxtrack completely free. Conduct evaluations for 5 employees at absolutely no cost!
Benefits of Empxtrack performance appraisal software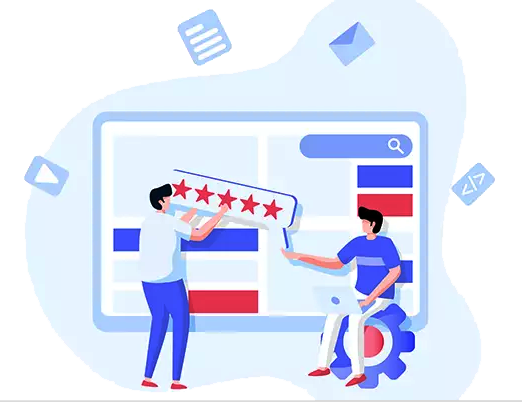 Holistic Reviews with the employee appraisal software
With Empxtrack, introduce effective and holistic performance evaluations. Transform your employee performance review process into a meaningful and holistic experience by including 360 degree feedback.
Our state-of-the-art employee appraisal software helps you conduct a fair performance evaluation of your employees.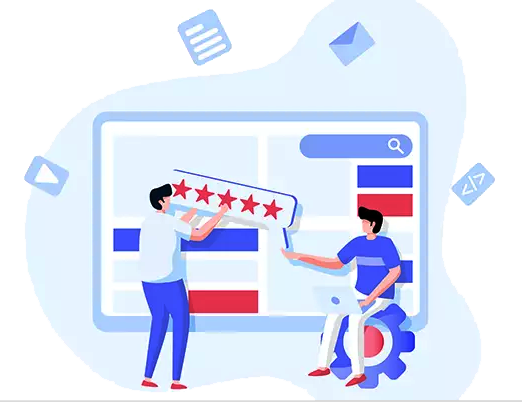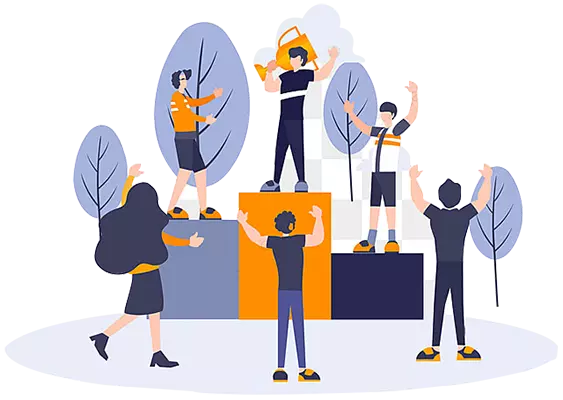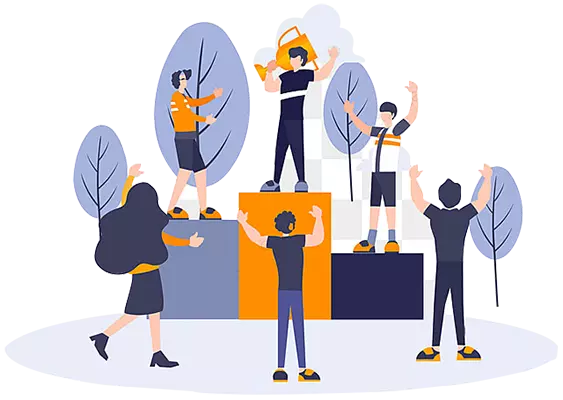 Identify High Potential Talent with the best performance appraisal system
Nurture and retain your high potential employees and accelerate your company's growth. Empxtrack helps you identify non performers and top performers. Encourage, mentor and coach low performers to make them more productive and focused.
With our performance appraisal and recognition system, provide your employees with:
Better career planning opportunities
Capabilities to deliver results with consistency
Faster growth and development, and
Succession opportunities in key roles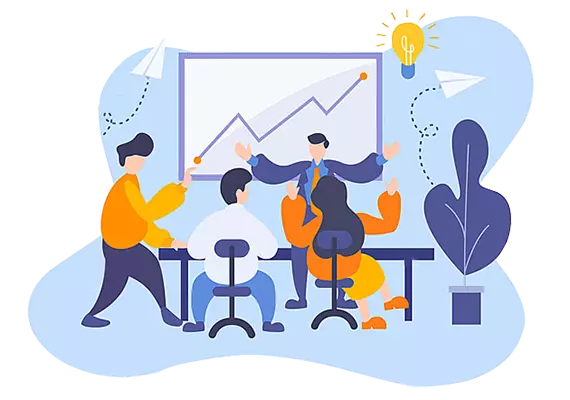 Insights and Analytics with the best Empxtrack appraisal system
Use actionable insights to make informed decisions that drive growth. Our appraisal management software offers real-time data insights through analytics, dashboards and reports. You can easily view employee goal achievements, skills and competencies gaps. Find the best performance appraisal tools with us!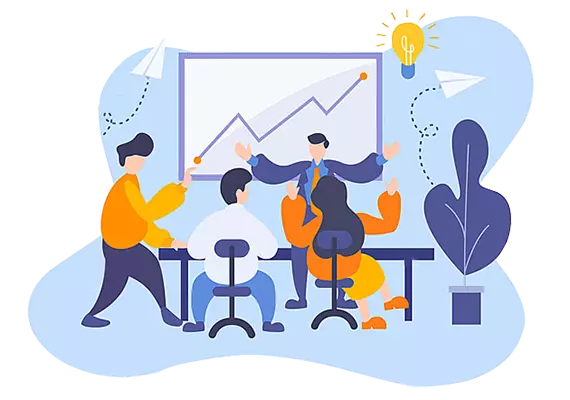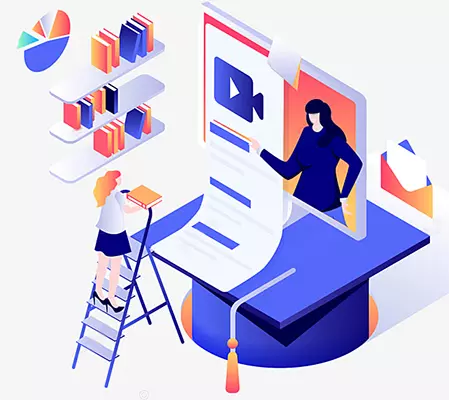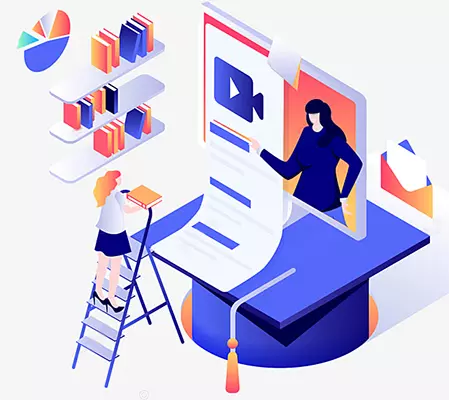 Identify Employee Training and Development Needs with our appraisal tracking software
Identify employee strengths and weaknesses with our online appraisal software. Find out areas of potential improvement and identify training needs of your employees.
Empxtrack helps employees in developing skills and competencies for better job performance. Help your employees develop new skills required to achieve their objectives.
To request a free demo, connect with us today. Find the best appraisal management system with Empxtrack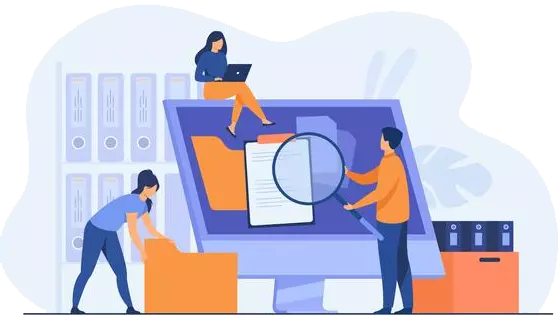 Access Historical Appraisal Data with an appraisal management system
Empxtrack provides historical appraisal data to managers to help them view past performance records of their subordinates. This helps to make informed decisions. Allow your managers to access comprehensive data such as:
Salary and increments, compa ratios etc
Past employment history, experience, education and qualifications
Rewards and recognitions
Discipline and corrective action records
Goals, KPIs achievements
Skills, gaps and training
Career and succession plans and a lot more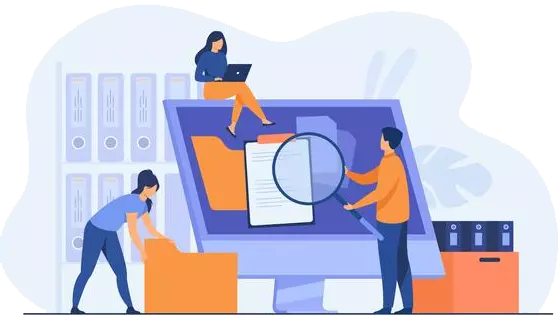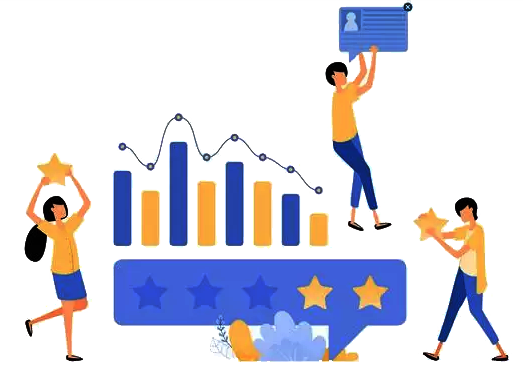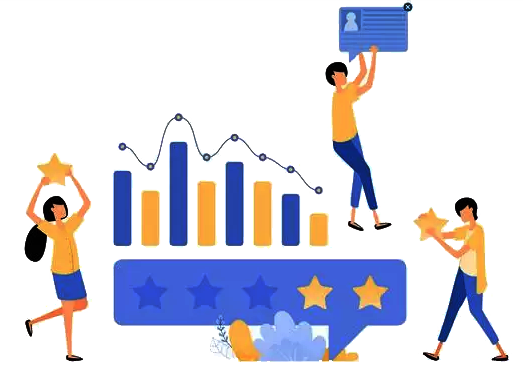 Encourage Frequent Check-ins with our online employee appraisal system
Conduct frequent check-ins to discuss your employees' performance. This helps you identify the work challenges that your employees are facing. You can address their needs on time and increase the overall productivity in the organization.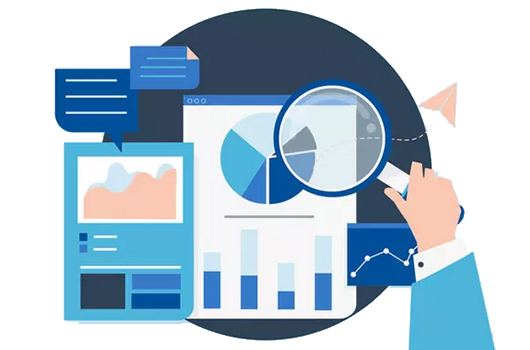 Easy to Use Performance Management and appraisal software
With Empxtrack, you can now access the most friendly and intuitive employee appraisal software. Our software offers extremely easy-to-use features that do not require zero training for using it. We believe in providing you with perfect and ready-to-use software solutions. We have:
Standard icons
On page help content
A simple and intuitive user interface that is standardized across all pages
This helps you and your users understand the online appraisal management process without any challenges. Choose the best online appraisal software with us.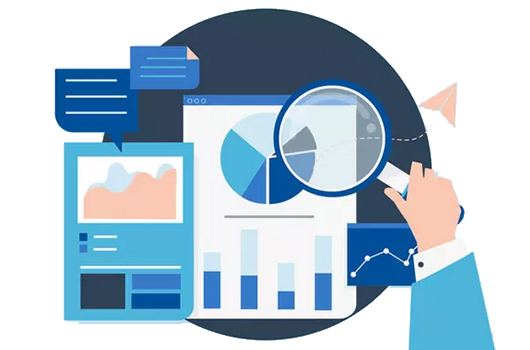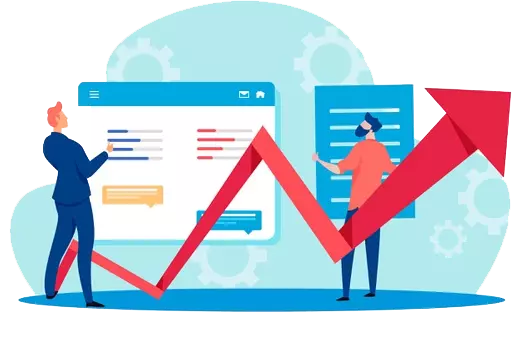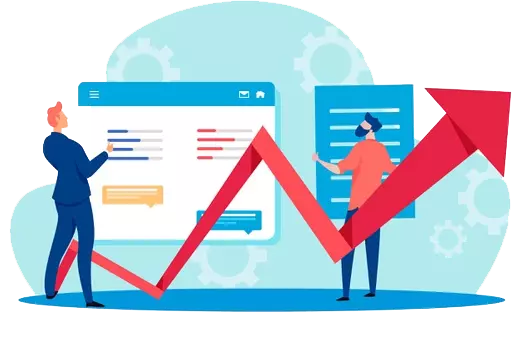 Get 5 Free Evaluations to help start your annual performance appraisal process
With Empxtrack employee appraisal software, we aim to gain your trust and reduce risk. Hence, we are offering you 5 free evaluations to allow you to explore our software and understand its usability.
Upgrade options available for more evaluations, advanced configurations and additional features such as:
and many more.
Conduct evaluations for upto 5 employees at absolutely no cost!
Quick setup
Self-appraisals
Ready-to-use appraisal forms
Multiple workflows
Configurable reports
Automatic reminders
Pre-configured email templates
Numerous configurations
Seamless integration
Step-by-step guide and online help
Self learning tutorials
Multiple upgrade options
Note: Upgrade options available for more evaluations, advanced configurations and additional features such as 360 Feedback, HRIS, Exit Management and more.

Start with 5 Free Evaluations
*Credit card not required.
Global Appreciation for Empxtrack
Main features of our employee appraisal software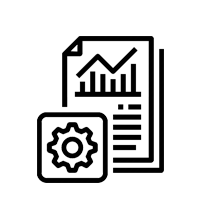 Get numerous customization options with performance appraisal and reward system
Empxtrack offers you personalized features. These can help you carry out the appraisal management process easily. We provide you with excellent configurable features to support your needs. Such as:
Appraisal form selection and setup
Score calculations
Approver selection
Visibility rules
Validations
Reports
Workflow, and
Ratings
Thus, simplify your employee's performance review process as well as meet your needs.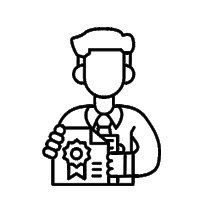 Competency library to recognise the
best talent
We offer a ready-to-use library with options for:
Customized ratings
Development statements
Coaching tips
Learning references, and
Proficiency statements
These can help you develop your employees in the simplest ways.
Our appraisal management software lets you view and rate multiple employees simultaneously. This lets you do a comparative analysis. It helps managers to rate effectively.
With appraisal software, you can view and organize historical as well as real-time data. You can also promote potential leaders in your organization with the help of our cloud-based appraisal software.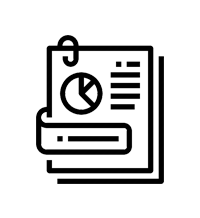 Find ready-to-use templates with our
employee appraisal system
With Empxtrack, you can utilize ready-to-use templates for carrying out your talent management processes. Our software also comes with pre-configured and customizable templates for appraisal forms. You can use these for different groups of employees. You can modify the appraisal templates as per your requirements. Give way to transparent and efficient employee reviews with us.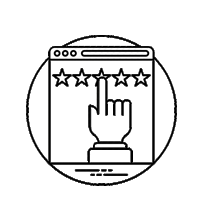 Create unique appraisals with performance
appraisal tool
Build various types of appraisals with our performance management software. This way, you can make sure that each of your employees is recognized for contribution, capabilities and skills.
With us, you can facilitate unique appraisals for your employees. Offer them the best opportunities to develop themselves as per their needs. Build your appraisals with Empxtrack – the best cloud-based employee appraisal software. Explore unlimited appraisal plans with us.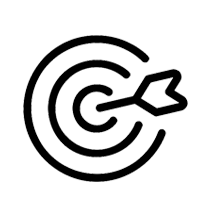 Plan goals with Empxtrack's best performance appraisal software
At Empxtrack, you can get multiple ways for goal management, such as:
Objectives and Key Results(OKR)
Management by Objectives(MBO)
Balance Scorecard(BSC)
Objectives and key results help managers and employers to organize and communicate objectives and focus on KPIs efficiently.
You can utilize MBO for assessing and enhancing employees' potential so that existing goals are achieved.
The BSC feature helps you focus on your organization's performance, considering four essential perspectives:
Learning and growth
Internal processes
Customers
Finances
You can create your own customizable categories to map to your needs with the best employee appraisal software available with us.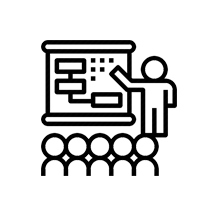 Meet your employees' training needs with 360 degree performance appraisal software
Our appraisal software comes with a 360-degree approach to provide feedback. This helps you assess your employees, and offer them opportunities to grow. Our software helps you identify HIPOs. It also enables you to help and guide the under performers and newly hired employees.
In order to bring change, you can quickly identify your employees' weak areas. Thus, you can also identify the correct initiatives to close the gaps as quickly as possible. You can do this with the help of our consistent management features like:
Reviews
Reports
Recommendations, and
Ratings
Also, our software can help your employees get familiar with
Organization objectives
Department goals, and
Manager KPIs
This ensures that they can contribute more effectively.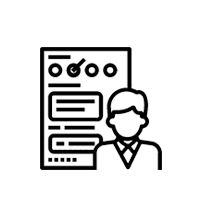 Appraisal software for all types of organizations
At Empxtrack, we are committed to all kinds of organizations. Hence, we bring the best employee appraisal for organizations across a variety of business verticals. We cater to organizations that are:
Small and large
For profit and not-for-profit
Private, public and government
Hierarchical and matrix
Get employee appraisal software programs for your organization. Our product will map to your unique needs. We have HR software solutions for everyone.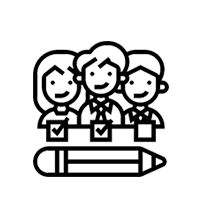 Better growth with
self-appraisals
Our employee appraisal software has an option for self-appraisals. Thus, it helps employees to:
Identify their strengths and weaknesses
Suggest improvements in organizations processes
Answer questions on challenges they face
This feature also motivates employees to work on themselves better and achieve their objectives.
Find the best user-friendly employee appraisal solutions with us.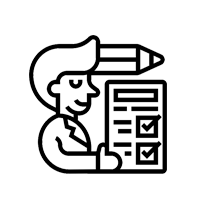 Multiple participants to enhance evaluation outcomes
We believe in converting your appraisal tasks to an easy and convenient process that maps to your unique needs. Moreover, our appraisal software allows multiple participants to participate in the appraisal management procedure.
Managers can discuss employees' performance in a transparent manner, post employees' self-evaluation. They can also view and compare employees' ratings and past reviews. Also, they can compare the rating scores across teams.
Our software lets multiple stakeholders participate in the process. It also allows the recording of ratings and comments by everyone. This way, the system offers transparency, accuracy and objectivity. This ensures higher satisfaction of both employees and managers. Hence, our appraisal system caters to everyone's needs.
Conduct 5 free evaluations at absolutely no cost
No hidden charges! No credit card required! No Risk!
Why choose Empxtrack employee appraisal software?

Smooth appraisal process with automatic reminders
With our appraisal management software, you can set up automatic email reminders. This ensures that managers and employees complete the appraisal process on time. Thus you can complete the performance management process and start the employee development processes. This helps increase your organization's productivity.

Secure software solutions with Empxtrack
Trust us when we say that we have all your data protected. At Empxtrack, you get 256-bit security, with many advanced security features. In short, all your data remains encrypted in our data centers. Get the best employee appraisal software now. Your privacy is our priority!

Experience seamless integration
Our appraisal system is highly flexible. It is also easy to integrate with other systems. You can easily integrate our appraisal software with other HR and management tools. This also leads to better work efficiency. It also saves cost and time.

Access 24*7
support
We have always got your back. Reach us anytime for
Online help
Product guide
Self-training tutorials, and
Any other kind of support requirements
Our team is always at your service.
Boost your employees' growth with Empxtrack !
Make your way to quick and efficient employee appraisal management. Our world-class 360 approach performance appraisal software will help you. Recognize your team's potential like never before! Let us empower you to conduct transparent and effective appraisals in the most convenient ways.
Stay on top of your appraisal processes. Get access to excellent software features like:
Ready-to-use templates
Self-appraisals
Customizable dashboards and reports
360 feedback
… and many more.
To grab the best appraisal software programs, get in touch with us today. Our software is user-friendly and highly intuitive. Here are some key highlights:
Quick set up
Numerous configuration options
Step by step guide
Multiple upgrade options
Highly customizable
24*7 support
Develop your team with Empxtrack and lead your organization to an aggressive growth.
How to configure multiple Empxtrack
performance appraisal forms
How employees can write goals, capture achievements and
complete their self review
Frequently Asked Questions
Can I have different appraisal plans for different types of employees?
Yes, you can create unique appraisal plans for different groups of employees. Appraisal plans support:
Combinations of workflows
Forms
Scoring mechanisms
Participants
Visibility rules
Reminders and timelines (mid-term, annual, continuous, confirmation date etc)
Get the best employee appraisal software processes with Empxtrack. Carry out your evaluation tasks without any issues. Enroll for a free trial.
I have used 5 free evaluations. How can I upgrade or buy more evaluations?
Empxtrack is one of the best free performance appraisal tools that map to your exact needs. You can easily buy and upgrade evaluations in just a few minutes. All you need to do is to click the Upgrade button. Then, you can see multiple upgrade options. You can purchase additional appraisals and advanced features with configurations.
You can also purchase additional features, like:
360 feedback
HRIS
Exit management
… and many more. Find the perfect performance appraisal software with us. Start now.
What kind of organizations use Empxtrack appraisal software?
At Empxtrack, we have appraisal software solutions for all types of organizations. They may be:
Small or large
Public or private
Profit or not-for-profit
Government
Hierarchical or matrix, or
Project driven
Address your employee appraisal software needs with us. For more details, connect with us today.
What are the data security standards followed by Empxtrack?
Your privacy is our top priority. At Empxtrack, you will get 256-bit security. All your employee data is encrypted with the highest security standards. To ensure full security of your data, we maintain:
Audit trails
Workflow based visibility and update rules
Secure and role-based access, and
Conduct various kinds of testing
We have top-class data centers with some of the largest organizations. With this method, we provide you with the best data protection standards. Find the most secure employee appraisal software for your organization. Connect with us now.
Do you offer custom appraisal workflows?
Yes, we do offer custom appraisal workflows. Well, generally, there can be three types of workflows that you can set with Empxtrack. They are as following:
Employee to Manager
Here, the manager closes the appraisal.
Manager to HR
Here, the HR manager closes the appraisal.
Employee to Manager to HR
In this, the HR manager will close the appraisal.
In fact, you can always design your own workflow that maps to your organization's needs and existing processes. All you need is access to our paid version. Upgrade your free version today.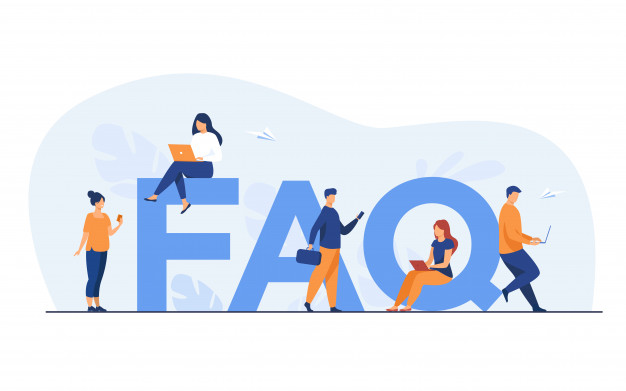 Empxtrack Performance Management Products