All New Employee
Appraisal Software
Make your employee performance evaluations simple and meaningful with Empxtrack employee appraisal software.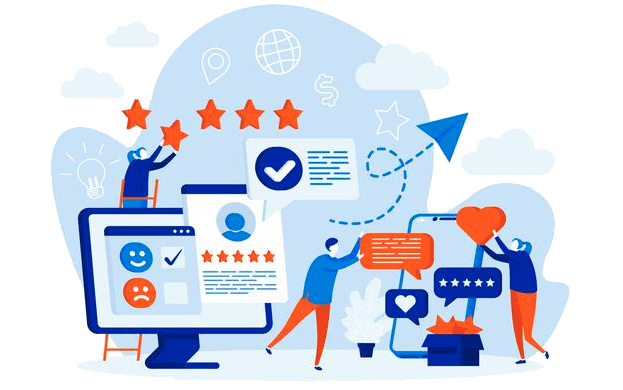 Trusted by over 15,500 customers and 1.25+ million employees worldwide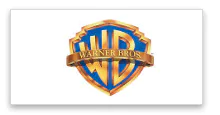 Built by Industry,
for Industry.
Try Empxtrack for Free: An easy-to-use software that offers maximum configurability and customization options.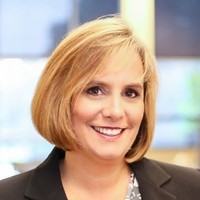 " Southern College of Optometry has successfully automated our performance management system with Empxtrack as our partner. They have provided us with customized online tools for both our introductory and annual review processes. We have enjoyed the support of a dedicated and responsive Account Manager who provides ongoing virtual training to our system administrators. Because the Empxtrack platform is integrated through ADP, data management is streamlined and our HR team can spend time on the more important and value-added aspects of our job over the typical administrative burdens associated with performance management. "
Tracy B. Lindow | Executive Director of Human Resources | Southern College of Optometry
Benefits of Empxtrack performance appraisal software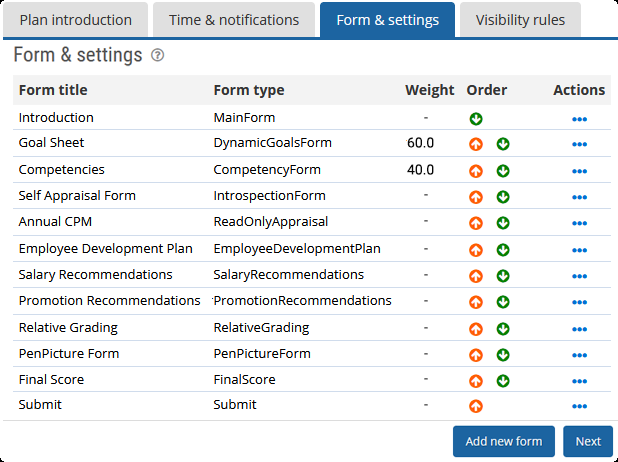 Empxtrack is extremely configurable. Personalize it with a few clicks
Empxtrack offers multiple configuration and customization options to map to your processes. Configure different types of appraisals, forms, rating scales, visibility rules, workflows, score calculations, and more to get a personalized experience.
Introduce a holistic review process
With Empxtrack, you can implement an effective and holistic performance evaluation process in your organization. Use 360-degree feedback form and a variety of other templates to gather continuous feedback from multiple stakeholders.
Empxtrack employee appraisal software helps you gain insights in different areas of employee performance and hence encourages holistic development of employees.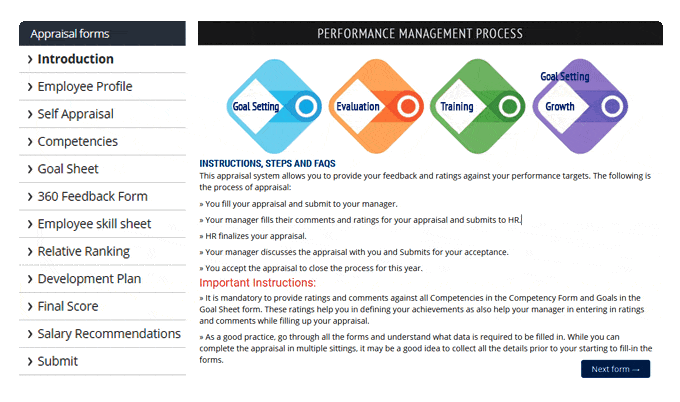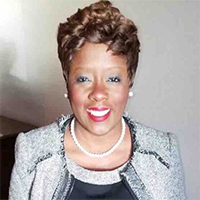 " Empxtrack turned out to be the perfect solution for our business as we aimed to introduce a more formal and streamlined annual goal-setting and performance evaluation process in 2018. It is simple to set up, requires minimal time and effort to administer, and user-friendly for our employees. In addition, the customer service team is highly accessible to ask questions and amenable to recommendations for future enhancements. Above all, the system is extremely affordable compared to other solutions on the market. "
Janine Ambrose Salina | Director HR | Busch LLC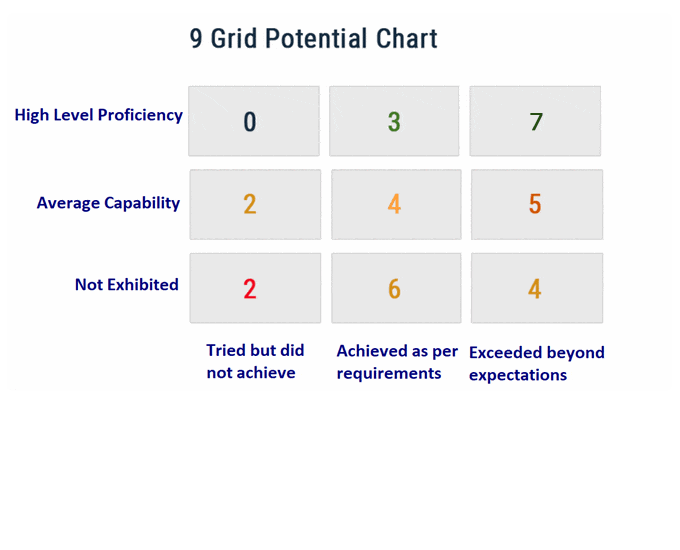 Identify high potential employees and improve overall productivity
Empxtrack includes a 9-box grid report to identify current and future potential of employees. The report is automatically updated with updates in employee performance.
Recognize,nurture and retain your high potential employees. Train, mentor and coach low performers to make them more productive and focused. Finally, take remedial action when an employee has a sudden variation in their performance.
Using the 9-box you can:
Improve retention of HIPOs
Encourage better fitment of employees through internal mobility
Increase consistency in employee performance
Provide timely coaching and training
Develop a talent pipeline for critical roles
Get timely insights and real-time analytics with Empxtrack
Use actionable insights to make informed decisions that drive growth. Our performance management software offers real-time data insights through analytics, dashboards and completely configurable reports.
You can easily analyze goals and achievements, skills and competency gaps, training needs, at-risk employees, continuous feedback from peers, seniors and juniors, and also get updates on any sudden changes in performance achievements.
The data is accessible not only to line managers and HR but is also available to all senior level employees for their entire span. For example, a business unit head can filter and view data for all employees in their unit and suggest appropriate initiatives.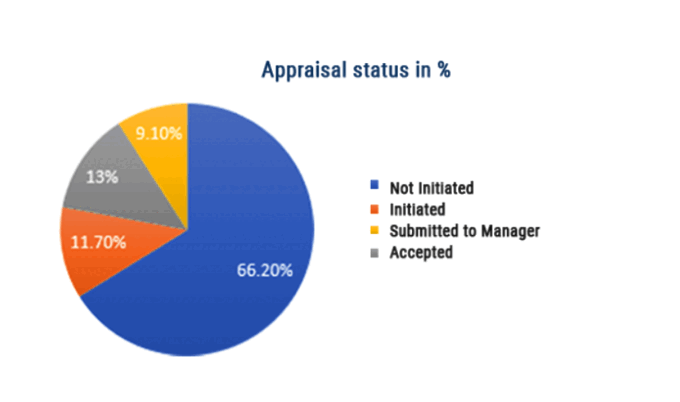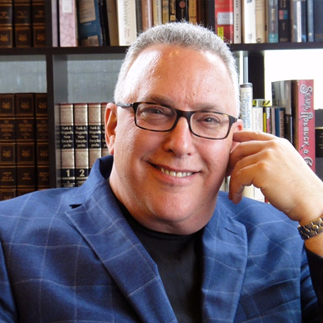 "Empxtrack stands out among the next generation of continuous performance management tools. Empxtrack's technology lets a customer pursue both proven best practices and best-fit processes."
Steve Goldberg | HCM Industry Analyst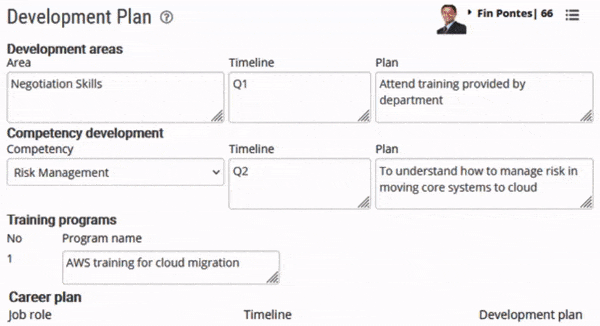 Identify employee training and development needs
Empxtrack allows employees, managers and HR to identify areas of performance improvement any time in the performance cycle.
The software offers significant configurability in the training need identification process by allowing a capture of development plans, identification of skill and competency gaps, recommendations for specific training programs and can also store an employees' career growth plan.
HR or training coordinators can download this information, identify the appropriate training programs and develop a personalized training calendar that aligns with business goals and employee development needs.
To request a no obligation demo, connect with us today. Implement the best appraisal process with Empxtrack
Access historical appraisal data to view variations in performance
Empxtrack stores historical appraisal data and provides access to managers and HR to help them view past performance records of employees. This can help in informed decision making. View comprehensive data records such as:
Performance notes and achievements
Salary and increments, promotions, transfer records
Experience, education, qualifications, special projects and employment history
Rewards and recognitions
Discipline and corrective actions
Goals and achievements of past performance periods
Skills and training data
Career and succession plans and much more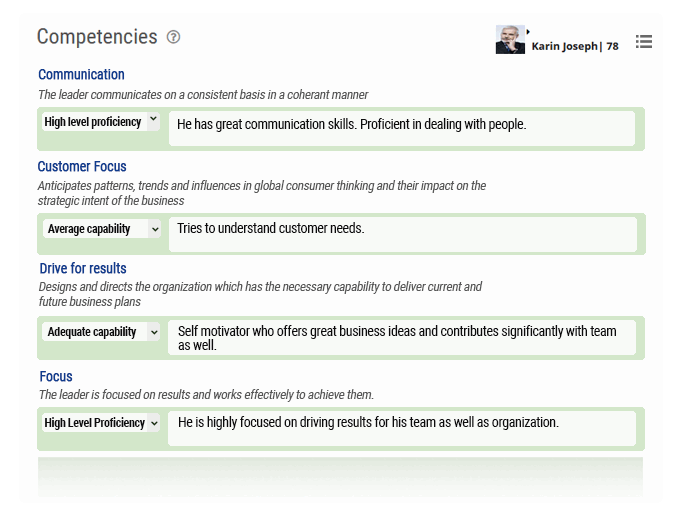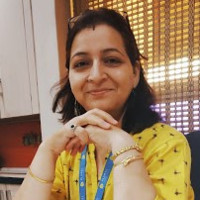 "Thank you for the quality of the Performance Management Software solution and associated service provided by your company. The tool is working spotlessly with easy to navigate screens. Apart from the high quality software, we are delighted with even better customer service. We sincerely appreciate your efficient, gracious customer service, the level of detail and accountability you have demonstrated on each phase of implementation."
Sheetal Sadhu-Dhar | Associate Vice President Human Resources | Plural Technology Pvt. Ltd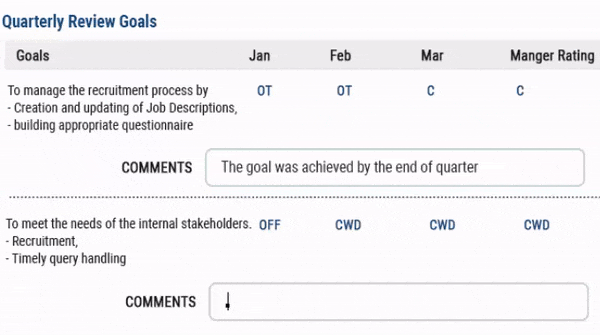 Encourage frequent check-ins
Empxtrack periodically reminds employees and managers to input their comments and notes against goals.
This not only helps in a more effective performance review discussions but can also identify work related challenges being faced by employees.
By addressing any bottlenecks identified through this process, the overall productivity and employee satisfaction can increase manifold and HR can become a strategic contributor to their organization.
Extremely easy to use performance management software
Empxtrack performance appraisal software has been used by thousands of companies since 2014 and we have deep insights into performance management processes for small, mid-size and large companies.
We realize how frustrating it can be to get the software customized to your specific needs and hence developed empxtrack to be completely DIY (do-it-yourself).
Whether you want to configure the system (forms, ratings, workflows or reports), add employees, initiate appraisals, input goals and complete the evaluation, send reminder notifications, download data, or even buy licenses; all of this can be achieved with just a few clicks and extremely intuitive functionality.
Empxtrack is a ready-to-use software solution that can adapt to your exact processes. Following features make it easy for employees and managers to start using the software without any training.
Standard icons
On page help content
Pre-configured goal library with goals and competencies for over 25 key Job descriptions
A simple and intuitive user interface that is standardized across all pages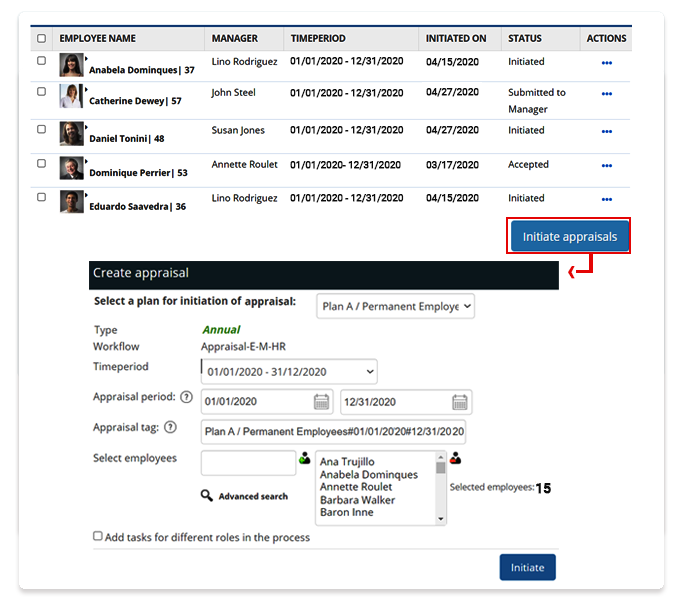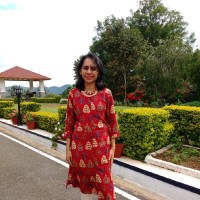 " It has been an absolute pleasure working with Empxtrack team. What I like most is that the team is so approachable, flexible and supportive. Employees at Pratham Books said the appraisal process was smooth this year and there was a great degree of transparency as they had a live record of their progress and feedback. I will definitely recommend Empxtrack to people in the HR community and explain the benefits of your portal over others. "
Archana Bopaiya | Manager Human Resource | Pratham Books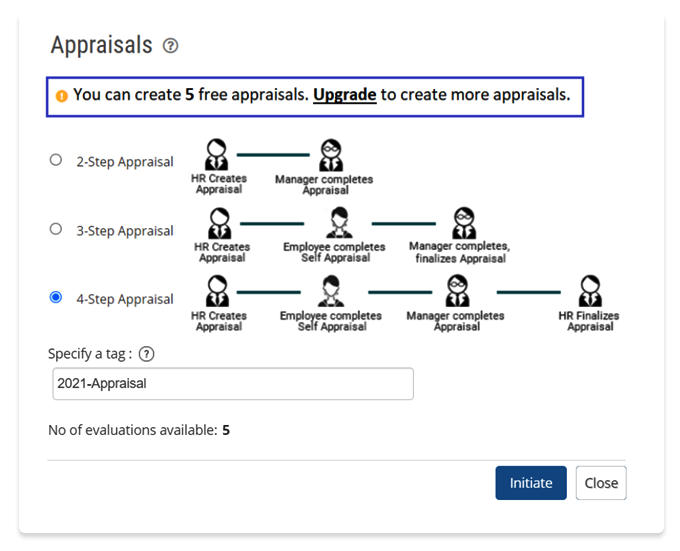 Get 5 free evaluations to help start your annual performance appraisal process
We want to gain your trust and reduce the risk of implementing new software. Hence, we offer a no-obligation Free access with 5 free evaluations to allow you to explore Empxtrack and understand its functionality.
Register and setup the entire system in less than 5 minutes. Add a few employees, start their evaluations and feel the power of full control, ease of use, increased productivity and a system made just for your organization.
Main features of Empxtrack employee appraisal software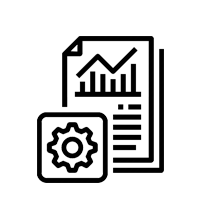 Customizations
Numerous customization options
Empxtrack offers you personalized and customized features to support your specific needs such as:
Appraisal form selection and setup
Score calculations
Approver selection
Visibility rules
Validations
Reports
Workflow and
Ratings
Simplify your employee's performance review process as well as meet your needs.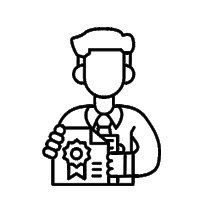 Competency
Competency library to recognize the best talent
We offer a ready-to-use library with options for:
Customized ratings
Development statements
Coaching tips
Learning references, and
Proficiency statements
These can help your managers understand the key requirements in a job role and help them rate employees in a more effective manner. HR can use this library to identify skill and competency gaps and setup a development plan to address these.
Our appraisal management software lets you configure the competencies as per your industry needs such that employees and managers can understand business objectives and deliver according to them.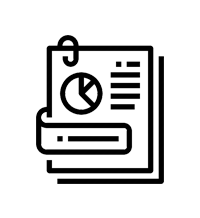 Templates
Multiple forms and ready-to-use templates
Empxtrack offers multiple configurable forms like Introduction, Goalsheet, Competency, 360 Feedback, Training need identification, At risk identification, Relative ranking, Skill gaps, Salary and promotion recommendations and many more.
You can modify the templates as per your requirements through a simple and intuitive interface. Empxtrack helps you implement transparent and effective employee reviews in your organization that maps to your specific needs.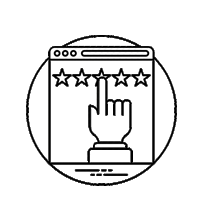 Multiple appraisal types
Create different types of appraisals
Different employee groups (such as sales, operations, managers etc) may require variations in their performance management processes. This could include the type and attributes on forms, ratings, approval workflow, frequency of check-ins etc. Empxtrack (enterprise version) allows you to have unique appraisals for each group to cater to their specific needs.
With empxtrack, you can create unique and unlimited appraisal types for your organization and evolve these as your company needs change.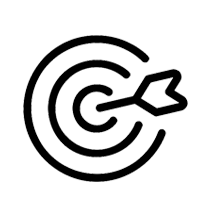 Goals
Pre-configured goals to kick start the process
With Empxtrack, you get pre-configured goals for 25+ job roles. You have many options for goal management, such as:
Objectives and Key Results(OKR)
Management by Objectives(MBO)
Balance Scorecard(BSC)
Objectives and key results is a collaborative goal setting framework used by teams, individuals and organizations to define measurable goals and track their outcomes.
Management by objectives is the process of defining specific objectives within an organization that management can convey to organization members, then deciding how to achieve each objective in sequence.
A balanced scorecard is a strategic planning framework that helps companies identify and improve their internal operations to help their external outcomes.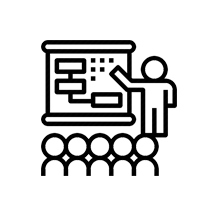 Multiple participants
Get feedback from multiple stakeholders
Empxtrack appraisal software has an in-built 360-degree feedback form to allow a manager to gain insights from people who the employee has worked with. This is required in case the employee belongs to a support department such as IT support or shared HR services or alternately the manager of the employee changed before an evaluation could be completed.
Since the employee has not directly worked under the manager, the feedback helps him/her gain insights into the employees' performance and interactions with others. This allows the manager to share accurate feedback and ratings, and also identify the development needs of the employee.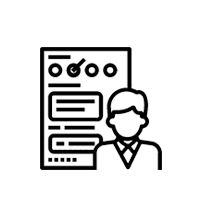 Usable by everyone
Appraisal software for all types of organizations
At Empxtrack, we are committed to addressing the needs of all kinds of organizations and their employees. Hence, we offer solutions in areas of employee performance appraisals for organizations across a variety of business verticals and geographies. We cater to organizations that are:
Small, mid-sized and large
For profit and not-for-profit
Private, public and government
Hierarchical and matrix
Blue collar and white-collared employees
Each of our customers gets a commitment to the best service, high quality software, latest innovations, complete mapping to their specific processes and 24×7 support.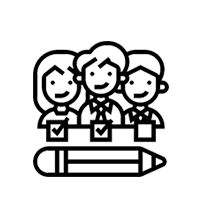 Involve employees
Make your employees voice heard with self-appraisals
Our employee appraisal software offers self-appraisals to allow employees to input their ratings and comments. We allow self-appraisal through specific forms that can be input by employees only (and may have access restrictions for managers) and also (optionally) allow employees to fill their ratings and comments on all other forms of the performance appraisal. This can help in gaining perspective of employees in various areas such as:
Challenges faced by employees in meeting objectives
Improvements required in your organization processes
Feedback on manager(s) and peers
Career goals and growth plans
To support this feature, Empxtrack offers a Self appraisal form that has options for employee comments only and feedback from employees is not visible to the supervisor.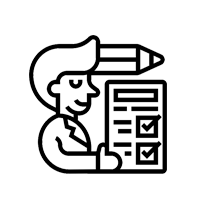 Supports multiple ratings
Multiple participants to enhance evaluation outcomes
We believe in converting your appraisal tasks to an easy and convenient process that maps to your unique needs. Moreover, empxtrack appraisal software allows multiple participants to participate in the performance appraisal.
Empxtrack also allows the recording of ratings and comments by everyone. Managers can view and compare employees' ratings and past reviews. They can also compare the rating scores across teams. Thus, the system offers transparency, accuracy and objectivity. This ensures higher satisfaction among both employees and managers.
More reasons to choose Empxtrack
performance appraisal software

Integration
Seamless integration
You can easily integrate empxtrack with other HR and management tools, through Web API.
This ensures a single system of records and data that is always current.
Read more about the product architecture

Secure
Completely secure
We have all your data protected with 256-bit security, and many advanced security features. All your data remains encrypted in our data centers. We provide two factor authentication to prevent sensitive information from data breaches.
Get the most secure employee self service portal now. Your privacy is our priority! Read our Privacy Policy

Support
24×7 Support
We are always available to support you. Reach us anytime for
Online help
Product guide
Self-training tutorials, and
Any other kind of support requirements
Read what our customers say about our commitment to supporting them
How to configure multiple Empxtrack
performance appraisal forms
How employees can write goals, capture achievements and complete their self review
Any Questions?
We got you!
+
Can I have different appraisal plans for different types of employees?
Yes, you can create unique appraisal plans for different groups of employees. Appraisal plans support:
Multiple workflows
Configurable forms
Pre-configured goals for 25+ job roles
Auto reminders
Scoring mechanisms
Multiple participants
Visibility rules
Timelines (mid-term, annual, continuous, confirmation date etc)
Get the best employee appraisal software processes with Empxtrack. Carry out employee evaluations with ease. Enroll and start for free.
+
I have used 5 free evaluations. How can I upgrade or buy more evaluations?
It is very easy to buy more evaluations. All you need to do is to click the Upgrade button. Select the appraisal option and input the number of licenses and once you submit the payment information, the licenses are automatically upgraded.
You can also purchase additional products such as:
360 feedback
HRIS
Exit management
Payroll
Timesheet
Travel and Expense
Applicant Tracking
Onboarding
… and many more. Enroll for the best performance appraisal software and start for free.
+
What kind of organizations use Empxtrack appraisal software?
At Empxtrack, we have appraisal software solutions for all types of organizations. They may be:
Small or large
Public or private
Profit or not-for-profit
Government
Hierarchical or matrix, or
Project driven
Address your employee appraisal software needs with us. For more details, connect with us today.
+
What are the data security standards followed by Empxtrack?
Your privacy is our top priority. At Empxtrack, you will get 256-bit security. All your employee data is encrypted with the highest security standards. To ensure full security of your data, we maintain:
Audit trails
Workflow based visibility and update rules
Secure and role-based access, and
Conduct various kinds of testing
We have top-class data centers with some of the largest organizations. With this method, we provide you with the best data protection standards. Find the most secure employee appraisal software for your organization. Connect with us now.
+
Do you offer custom appraisal workflows?
Yes, we do offer custom appraisal workflows. Well, generally, there can be three types of workflows that you can set with Empxtrack. They are as following:
HR to Manager
Here, the HR creates the appraisal and the manager completes it.
HR to Employee to Manager
Here, the HR manager creates the appraisal, the employee completes self appraisal and then the manager completes, finalizes it.
HR to Employee to Manager to HR
In this workflow, the HR manager creates the appraisal, the employee fills in the self appraisal, then manager completes appraisal, and then HR finalizes the appraisal.
In addition, you can always customize workflow to map your organization's needs and existing processes. All you need is access to our paid version. Upgrade your free product today.
Empxtrack Performance Management Products