Improve Your Training Allocation Process with an Online Training Management Software
Simplify training management process with well-defined workflow, and reduce time & costs needed to maintain multiple training programs.
Empxtrack manages training data in a centralized location and effectively maps competency gaps, identifies training needs, allocates suitable training programs, collects training feedback and measures effectiveness of a training program.
With Empxtrack Training Management software, create employee development programs and improve overall company performance. Increase employee satisfaction and retention.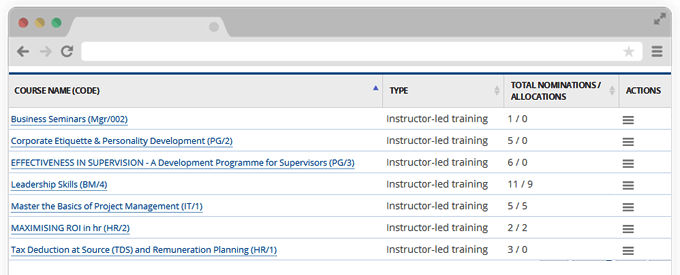 Reinvent Your Training Administration
A well-trained workforce typically assures better performance but training programs are fraught with administrative hassles.
Empxtrack Training Management module supports you right through the entire process from the initial request to the capture of training feedback.
Identify Skills and Competency Gaps
Empxtrack Training Management module helps you conduct a unique 'training need assessment' as also integrates with the Performance Appraisal to identify the skill and competency gaps in your workforce.
HR managers can use this module to fill those gaps by allocating the most appropriate training interventions.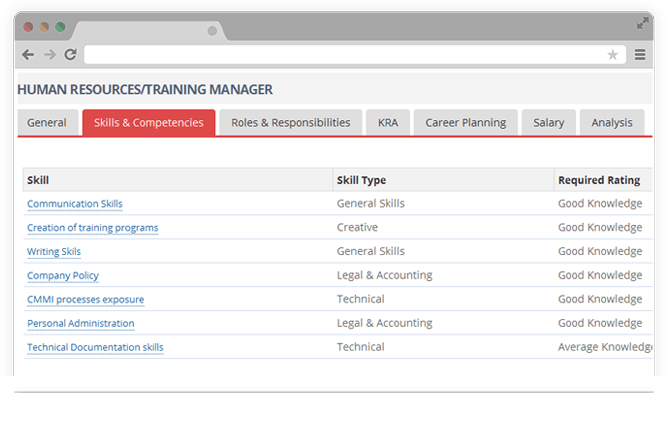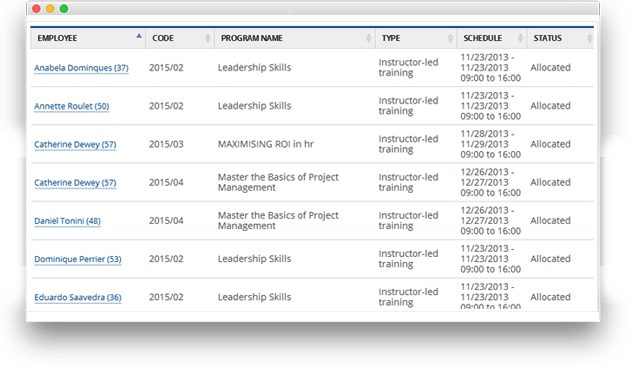 Centralize Training Database
Empxtrack Training Management module allows you to access, analyze and manage all your employees' training metrics at one common place.
It also allows you to maintain a database of all trainers, training locations and cost.
Learning is a constant process, so hone unique skills of your workforce and prepare them to take the next big challenge.
More Reasons to Choose Us!

Employee Skill Inventory
Empxtrack maintains a skill sheet for each employee. It also maintains minimum acceptable skills and competency level needed for each job position.

Training Assessment
Training need identification workflow identifies training requirements for each employee and helps managers to prepare annual development plan.

Maintain Training Database
Training Managers can easily create  comprehensive training calendars & maintain database of training programs, trainer details, locations, etc.

Capture Feedback
Captures feedback from trainees & trainers on completion of the training program. Managers can also map skill gap analysis post training completion.

Real-Time Reports
Allows users to create 15+ detailed real-time reports on training allocation, costs, time spent, change requests, status and more.

Access Support Anytime
User friendly software with online help, self-training tutorials, and easy to use interface. Our teams are available 24×7.
All Performance Management Products