All New

Applicant Tracking System
Empxtrack applicant tracking system provides a smooth experience to all candidates and makes the recruitment process easy and effective.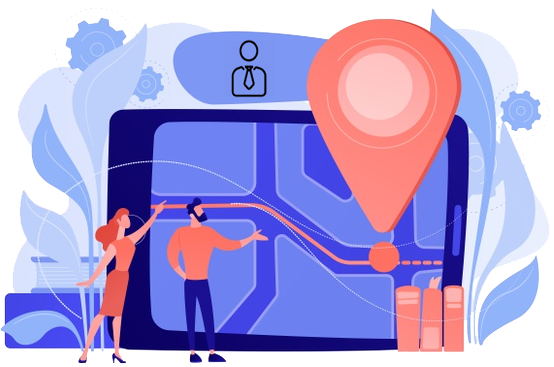 Trusted by over 15,500 customers and 1.25+ million employees worldwide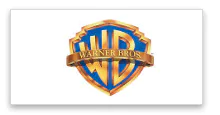 Built by Industry,
for Industry
Speed up your hiring process with Empxtrack Applicant Tracking System (ATS).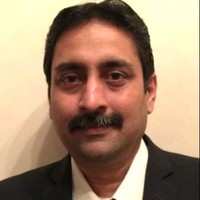 "Prodapt has global standardized HR processes and some of these are unique to our organization. We wanted to choose a software which could meet our unique needs and yet was ready to demonstrate a mature set of capabilities to begin with. Empxtrack was the chosen over others as it had a ready to use HRIS, Employee Self Services Portal, Goal Setting, Employee Appraisal and Recruitment solution all under one platform.
Empxtrack implementation team quickly understood our needs and configured the software to match our HR processes. All work flows were adapted according to our organization structure, hierarchy and processes and data was loaded for a quick go-live. The team provided continuous support on an as needed basis. "
P. Rajesh Rao | Associate Director Human Resource | Prodapt Solutions
Benefits of Empxtrack applicant tracking system
With Empxtrack cloud-based ATS, ensure a seamless candidate experience with reduced time-to-hire. Allow your recruiters to review, accept and manage resumes easily. Simplify candidate sourcing, applicant selection, interview scheduling, and offer letter management. With our software, candidate relationship management (CRM) becomes efficient, as it lets recruiters create a talent pipeline for future Hiring.
Simplify candidate sourcing, filtering, and tracking with Empxtrack applicant tracking software
Often hundreds of candidates apply for a job post, and responding to each of them on time is challenging. Late replies can alienate worthy applicants. It may even affect the company's reputation.
Empxtrack understands these problems. Our ATS helps you streamline your hiring and selection process and identify suitable candidates. Recruiters can efficiently study, receive, and manage a high volume of resumes and find the top talent. Empower recruiters and hiring managers by giving them the best applicant tracking tool and enable them to make the right hiring decisions with Empxtrack ATS.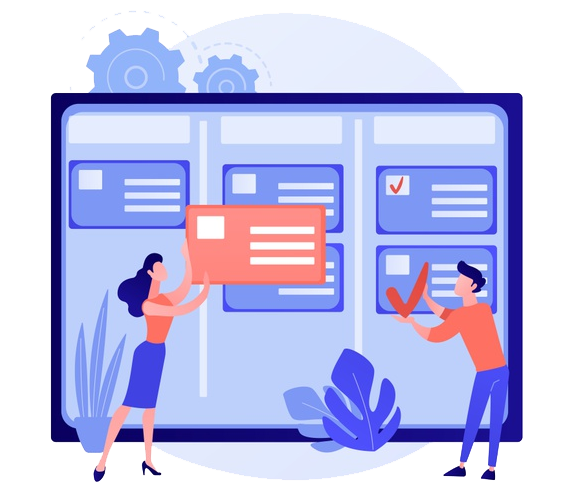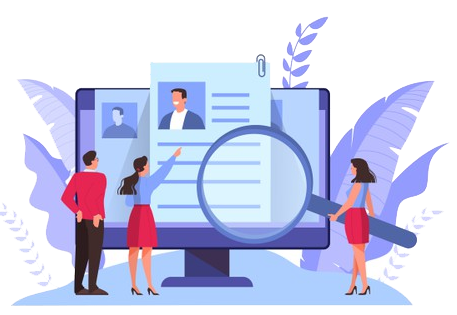 Access and assess a large applicant pool with our applicant tracking system software
To assess a suitable applicant for a job, a recruiter needs to gather and organize the candidate's information. Our ATS helps you organize all relevant information, include or exclude resumes based on the job descriptions.
.
Enhance candidate experience with an effective applicant tracking system
Empxtrack ATS enables you to integrate your company's career portal with relevant social media platforms. This feature makes it possible for applicants to apply for jobs via their social media profiles easily. It even allows candidates to submit job applications for multiple vacancies without filling out different forms. They can apply for jobs by logging in with their LinkedIn accounts, making the process easier.
Candidate experience plays a pivotal role during talent acquisition. Whether you hire candidates or not, if you can make their interview process smooth, they will become your vocal supporters.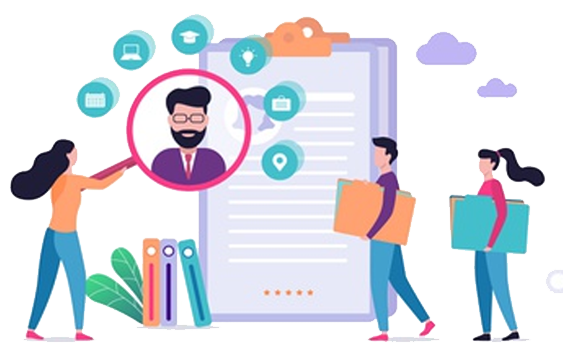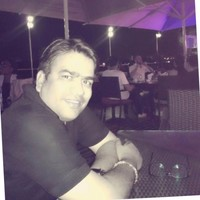 "Empxtrack is a superb tool for HR Alignment and process integration. It adds fantastic value to the organization. The team quickly understood our needs and configured the software to match our HR processes. All work flows were adapted according to our organization structure, hierarchy and processes and data was loaded for a quick go-live."
Sujeet S.Rajawat | HR Manager | Emychem Limited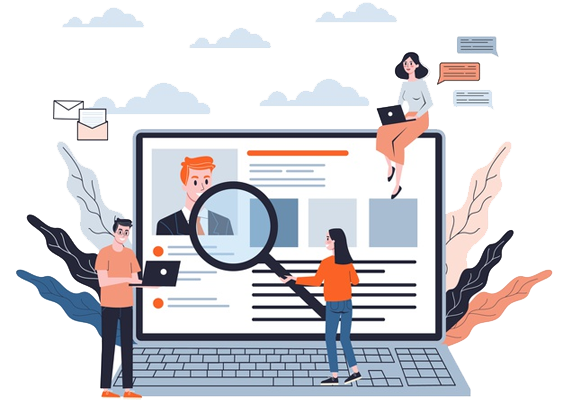 Analyze recruitment metrics to craft better hiring strategies by using Empxtrack applicant tracking system for recruiters
Our ATS analyzes recruitment metrics and helps you fine-tune your hiring strategies.
The tracking system measures data on criteria like time-to-fill, retention, cost-per-hire, turnover, and effectiveness. With deep analysis of recruitment metrics, recruiters can make data-backed decisions to make recruitment campaigns more effective.
To request a no obligation demo, connect with us today. Find the best Applicant Tracking System with Empxtrack
Ensure better management of the hiring process
With the help of Empxtrack ATS, HR managers can create suitable job requirements. Our applicant tracking system approves qualified candidates who have the necessary skills and experience. Improve the quality of hire and eliminate those who fail to meet the needs. Reduce time-to-fill vacant job positions and minimize costs associated with a vacancy.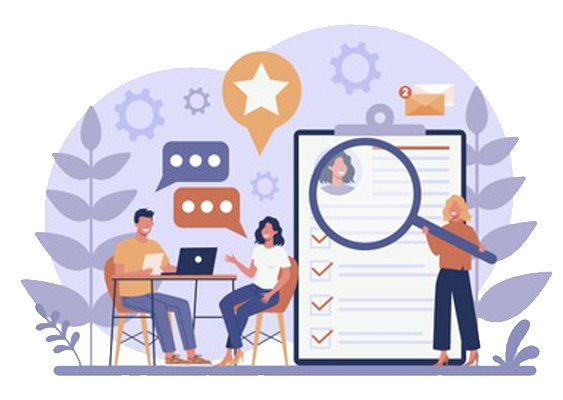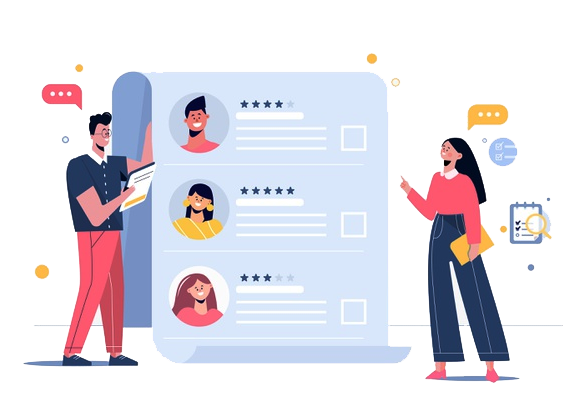 Make job postings easy with the applicant tracking system for small business
Empxtrack ATS enables HR and managers to post job vacancies. Our ATS integrates with multiple career portals, social media sites, staffing partners, and third-party job boards for job listings.
With Empxtrack applicant tracking system, the recruiter can collect resumes and shortlist eligible applications for the published positions. It allows recruiters to parse resumes, configure fields and questionnaires easily to make an informed decision without wasting time.

"Kudos! to the Empxtrack team who have always been very supportive and easily reachable. The bugs get resolved in short time and I have always felt that my concerns have been heard."
Chandini Mokthar | Hr Executive | Moolya Software Testing Pvt. Ltd.
Assign tests and simplify interview scheduling
View upcoming tests and interviews in just a few clicks.
Assign tests to qualified candidates and assess their capabilities and skills. With Empxtrack's applicant tracking software, HR managers can easily organize multiple interviews and examine shortlisted candidates based on their merits.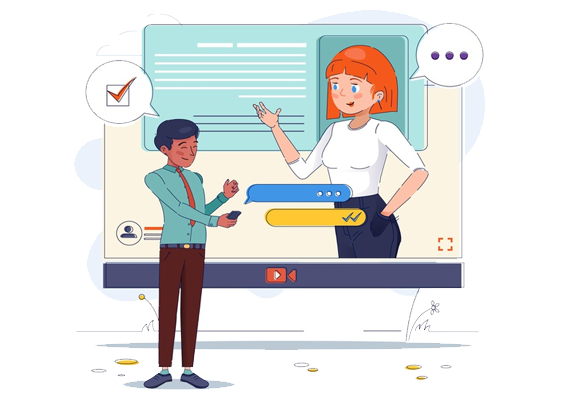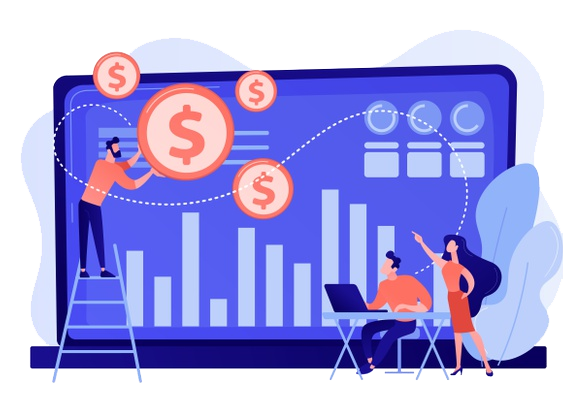 Applicant tracking system software reduces hiring expenses
A company can save a significant amount of hiring costs with our ATS. Researches reveal that 90% of big businesses and 50% of medium-sized companies use cloud-based tracking software to analyze return on investments.
By helping you analyze recruitment metrics, Empxtrack ATS enables you to calculate the ROI with ease. Use the insights to bring cost-effective measures in business operations.
Main features of our job applicant tracking system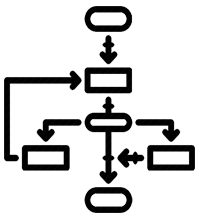 Customization
Custom workflows
Empxtrack gives you the option to customize workflows to map the existing recruitment process in your organization. You can get multiple customized workflows to create job requests, publish jobs, schedule interviews, and more. A better workflow yields better outcomes, leading to cost-efficiency and high productivity.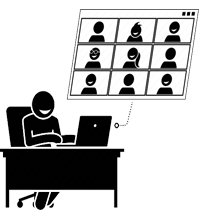 Talent Pool
Candidate keyword search
Accessing every applicant is time-consuming and confusing. Applicant tracking system stores all candidates' information in the database and highlights the ones that fit the given job description. Our keyword search feature helps recruiters shortlist and identify the ideal interviewee for the next recruitment stage.

Automation
Auto-generated offer letters
Empxtrack applicant tracking system lets HR managers send auto-generated offer letters to the selected applicants. This feature comes in handy when there is mass Hiring. It takes only a few minutes to access the predefined offer letter template and personalize it with candidate details. Once it is ready, email the offer letter to the candidate with just a click.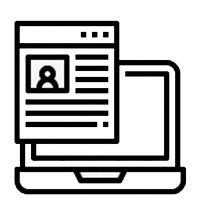 Publishing
Job vacancy posting
Empxtrack supports publishing jobs for both internal and external candidates on your company career page. HR and managers can create new job requests to reach out to potential hires—post jobs on multiple career sites, third-party job boards, and recruitment agencies' websites simultaneously. Empxtrack supports publishing jobs for both internal and external candidates.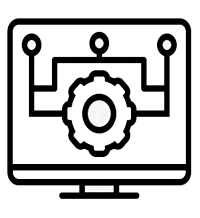 Integration
Integration with IBM Watson Talent Frameworks
Empxtrack ATS integrates seamlessly with IBM Watson Talent Frameworks. The integrated solution offers more than 3,000 ready-to-use job descriptions. Get training references, related competencies, skills, proficiencies, interview questions, and coaching statements for each job role.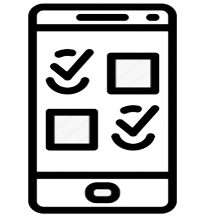 Reminders
Automatic reminders
Empxtrack ATS helps HR simplify tasks like interview scheduling, conducting tests, and sending notifications to the candidates and interviewers. There is an auto-generated reminder to reach out to shortlisted applicants. Our software integrates with any calendar application and email.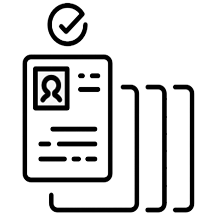 Parsing
Resume parser
Empxtrack has an integrated resume parser that analyzes resumes from different career or social media portals. Empxtrack archives previously submitted resumes for future consideration.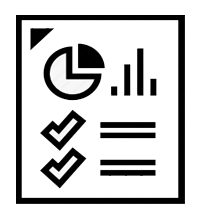 Dashboards
Reports and dashboards
Through a Recruitment ageing details report, analyze the time taken to fill an open position. Calculate the total time from the creation of recruitment requests to the day the open position is closed. Empxtrack also provides an intuitive dashboard to find available job requests for multiple departments. Get details on the job opening, hiring efficiency, time-to-hire, joining date, and more.
More reasons to choose Empxtrack online applicant tracking system

Ease of use
Easy to use
applicant tracking
software
Our software is user-friendly. HR managers or recruiters won't need special training to use it, as the features are easy to understand. Various blogs, helpful tips, and FAQs are available for users to know how the software works.

Configurability
Completely configurable
Empxtrack offers multiple configuration options to map your requirements. With Empxtrack ATS, you can configure relevant fields, prepare questionnaires, design approval processes, and use 3,000+ job descriptions as per specification.

Recognition
A globally-renowned online top applicant tracking system
Organizations are using Empxtrack all across the world. We count many significant enterprises and brands among our clients who have expressed their satisfaction. Try it for yourself, and see the difference it makes in your recruitment process.

Integration
Seamless integration
You can easily integrate empxtrack with other HR and management tools, through Web API.
This ensures a single system of records and data that is always current.
Read more about the product architecture

Secure
Completely secure
We have all your data protected with 256-bit security, and many advanced security features. All your data remains encrypted in our data centers. We provide two factor authentication to prevent sensitive information from data breaches.
Get the most secure employee self service portal now. Your privacy is our priority! Read our Privacy Policy

Support
24×7 Support
We are always available to support you. Reach us anytime for
Online help
Product guide
Self-training tutorials, and
Any other kind of support requirements
Read what our customers say about our commitment to supporting them
To request a no obligation demo, connect with us today. Find the best Applicant Tracking System with Empxtrack
Any Questions?
We got you!
+
What is the primary purpose of top applicant tracking systems?
ATS or applicant tracking system streamlines the end-to-end hiring process. The primary goal is to find out suitable applicants based on their experience and skill sets. Empxtrack ATS helps recruiters to manage the entire recruiting process from receiving applications to hiring employees efficiently.
Empxtrack helps in candidate sourcing, job posting, shortlisting candidates, interview scheduling, offer letter generation, and much more. It has a keyword feature that allows recruiters to shortlist the most qualified candidates and helps recruiters to shortlist the most qualified candidates and save time.
+
Can I configure Empxtrack ATS to meet my requirements?
Yes, you can configure Empxtrack ATS as per your requirements and recruitment workflow. Multiple configuration options are available for recruitment request creation, job publishing, candidate search setup, enable or disable interviews/ tests, setup candidate questionnaire, and much more.
+
Is it possible for ATS software to simplify the lengthy hiring process or mass recruitment?
Best applicant tracking systems simplify the selection and hiring process. The recruiter can store job requisitions and quickly filter candidate profiles. Features such as automatic responses, in-built job descriptions, and job posting database make recruitment easy to handle. ATS avoids mistakes that often happen during mass hiring. Empxtrack ATS improves candidate experience while improving the efficiency of the entire hiring process.
+
How do I publish jobs using Empxtrack?
It takes only a few minutes to create a new job request. Specify the job description, closing date, number of candidates required, and a few more details. It's that simple!
The job request goes through an approval process before the recruiter works on it.
+
What is the success rate if I invest in a job applicant tracking system?
Linkedin Talent Solution conducted a global survey in 2015. The survey reported that talent specialists observed a 27% success rate in hiring white-collar professionals through ATS. Further, it estimates that more than 60% of all companies, whether big or small, have some ATS. Many business analysts predicted that ATS successfully deals with workforce crises. Investing in Empxtrack ATS will be a wise choice to make.
+
How much money can a company save by using ATS?
A company can save $3,500 per new hire. ATS reduces hiring costs significantly as it eliminates ineligible candidates during recruitment. Choosing the wrong candidate costs more. With multiple features finding a talented workforce is easy.
+
Do risk factors increase when one uses an applicant tracking system?
No, it does not. More than 95% of Fortune 500 companies rely on ATS for managing their recruitment process. A recruiting software makes things relatively easy and simplifies the workflow. Empxtrack offers 24×7 customer support to answer your queries and help you understand how ATS works.
+
How does Empxtrack simplify interview scheduling?
Empxtrack offers an intuitive online platform to schedule interviews and assign test coordinators and interviewers for the shortlisted candidates with a click of a button.
Systematic planning saves time that goes into coordinating with interviewers and completing formalities. The system also sends auto-generated reminders to each interviewer on the day of the interview. The interviews are on time, and candidates do not have to wait much. It leaves a good lasting impression on the candidates and improves their experience as well.
You may like to go through a case study on how Empxtrack simplified interview scheduling and improved candidate experience.
Empxtrack Recruitment Products