Employee Onboarding Software
Accelerate productivity of new hires from day one and ensure their growth with Empxtrack employee onboarding software
Empower and engage new hires and set them on the right track for growth. Empxtrack brings the best employee onboarding software to offer a smooth transition for new hires. Schedule your demo today.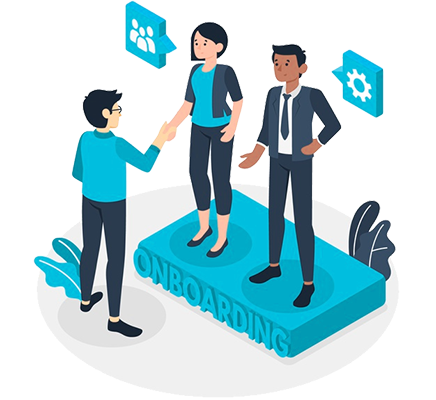 Benefits of Empxtrack employee onboarding software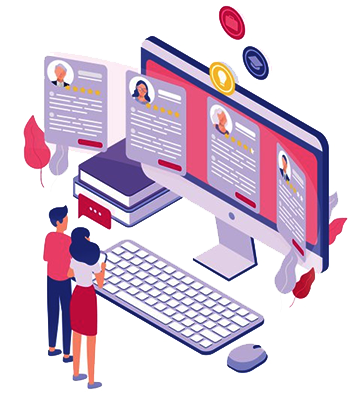 Smooth employee onboarding
Empxtrack brings you the best-automated onboarding software that helps streamline and simplify the entire onboarding process. It eliminates manual processes and saves time in onboarding formalities.
Offer a smooth and positive onboarding experience to your new hires that goes beyond welcome emails.
Give your new hires a clarity on company values, mission and help them connect better with the organization's culture.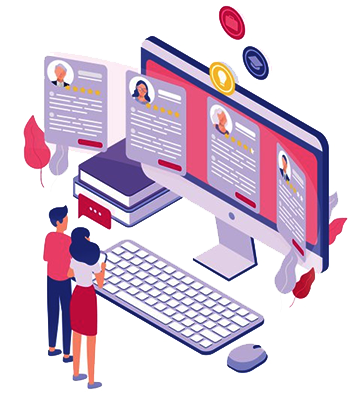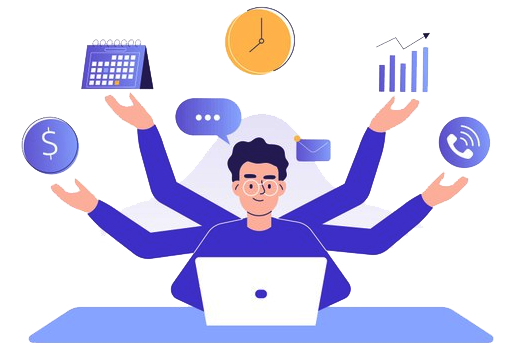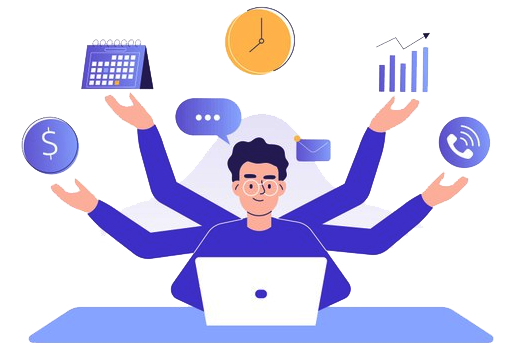 Reduce time-to-productivity with Empxtrack onboarding software
Our employee onboarding software provides all resources to make the journey of new hires stress-free. You can set goals for your employees in the beginning and give them directions to kickstart their work. Get the most effective onboarding tool and save time in employee orientation activities. Our software takes care of all onboarding processes such as:
Setting up clear work expectations
Providing the right tools and environment
Aligning employee goals to business objectives
Empxtrack's software product speeds up new hires' onboarding formalities. A notification is flagged to various departments about the new joinee, ensuring they have everything to get the new employees started.
The new employees can begin working on their goals from day one.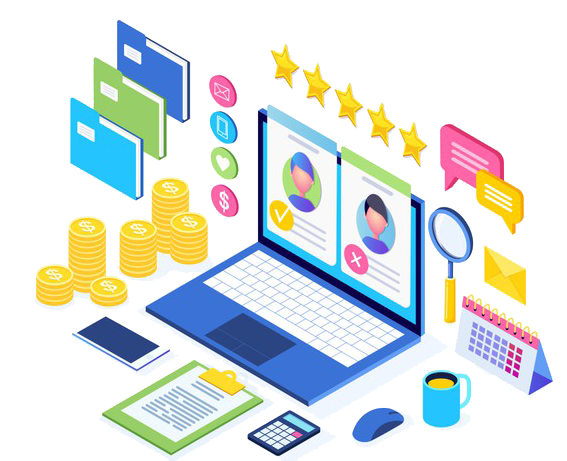 Switch to paperless employee onboarding with Empxtrack
Remove manual paperwork and switch to a paperless onboarding of new hires. We understand that employers and managers find it challenging to balance core HR activities and onboarding functions.
With our software, they don't have to look into the piles of paperwork. Empxtrack onboarding software helps you to:
Eliminate excessive paperwork and save time and resources.
Allow new hires to complete necessary documentation online.
Reduce data entry errors.
Access details on new job roles, team members, and other company-related information through the portal.
Integrate with applicant tracking software for smooth end-to-end hiring and onboarding
With our software solution, you can speed up the documentation process that typically takes days to complete.
Streamline and simplify the employee onboarding process for the employer and the new employee by going paperless with Empxtrack employee onboarding software.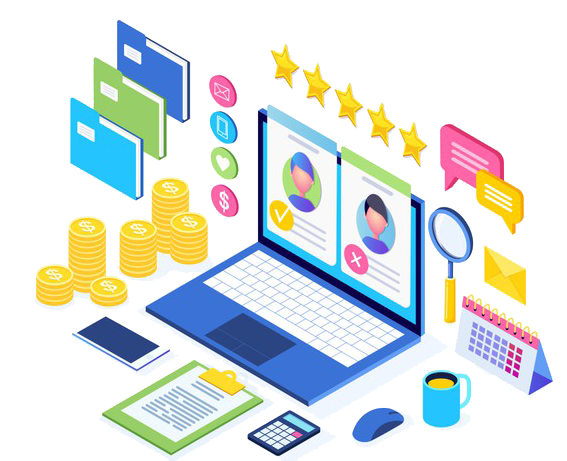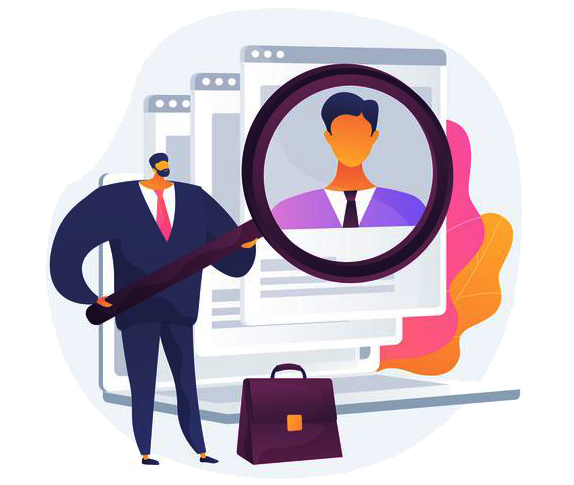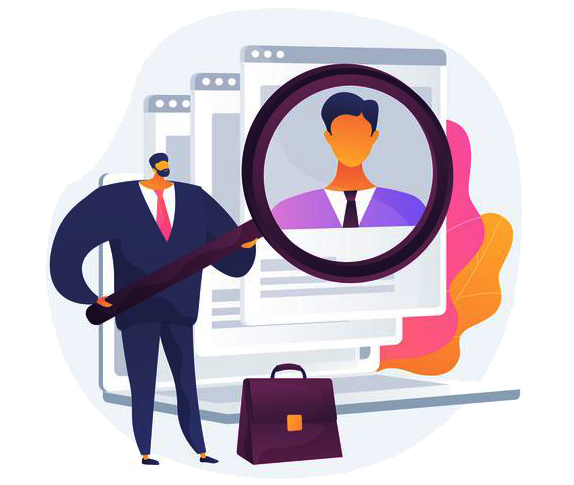 User-friendly recruitment and onboarding software for a personalized experience
New hires feel more engaged when they feel well-connected to your company's culture and organizational objectives. Create a personalized onboarding experience for your new hires with our software solutions.
Our user-friendly and personalized onboarding portal comes with an employee handbook that contains the necessary information on the company and its policies. This helps in familiarizing new hires with company culture and their new job responsibilities.
To request Empxtrack free demo, connect with us today. Find the best Onboarding Software with Empxtrack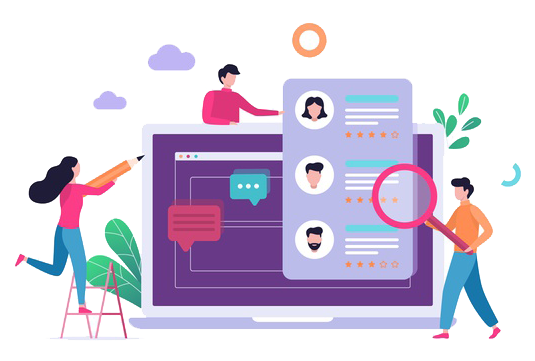 Boost employee engagement with the best onboarding system
Ensure high engagement and job satisfaction for new hires with a well-structured onboarding process in place.
Engage new employees in activities that make them familiar with the new job role and work culture. Onboard new employees effortlessly by
Introducing them to everyone
Assigning a buddy
Listening to their ideas to make them feel valued
Giving learning opportunities
Playing team-building games to break the ice
Connecting them with the company's social media accounts to help them build relationships and more.
This will help employees to gain a better understanding of their role and the work culture.
They would feel driven to work hard and achieve company goals. With Empxtrack onboarding software, encourage the interaction of the new employees with their colleagues from day one.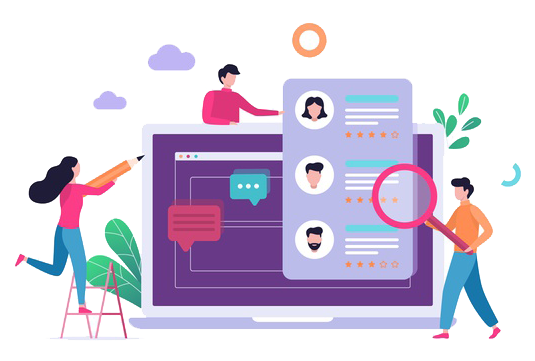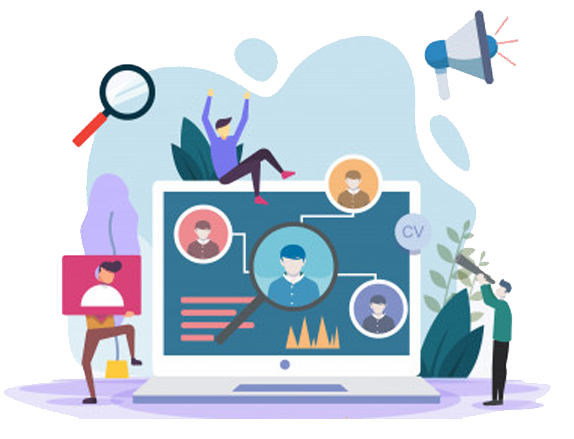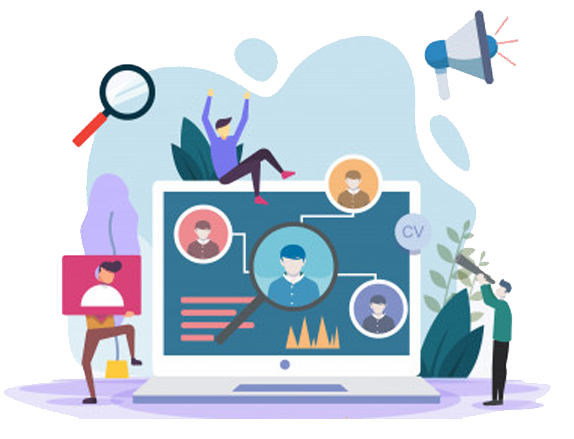 Attract and retain top talent with Empxtrack onboarding tool
A well-structured onboarding process offers a positive experience to the new employees and increases retention. With Empxtrack, you can ensure that new hires feel welcomed, valued, and inspired while joining the company. This increases employee morale, satisfaction, and retention.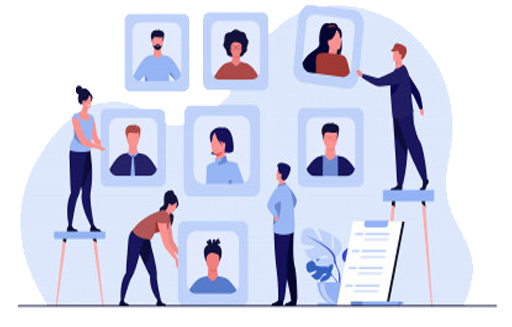 Best employee onboarding software to ensure compliance
Avoid compliance risks with Empxtrack employee onboarding software. Our software ensures no document is lost and all deadlines are met. Employees are informed about the benefits as well as legal and policy-related rules.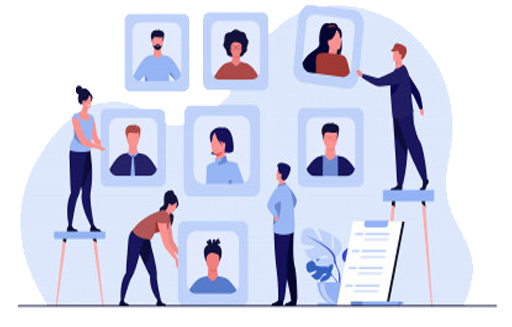 Drop us a quick line! Submit the information below and our team will contact you within one business day
Global Appreciation for Empxtrack
Features of Empxtrack online employee onboarding software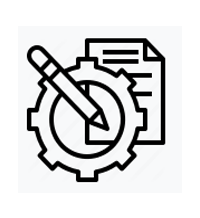 Get a pre-onboarding package with our employee onboarding program
Share pre-onboarding package to speed up the online documentation process and engage new hires before joining. Empxtrack pre-onboarding package provides you with:
A welcome kit
Necessary forms to fill in personal details
A handbook containing company information
Basic details of the manager and team members
Summary of new job role
Contact details of key people in different departments, such as HR, IT, Admin, etc.
Our software also has customized forms to map onboarding requirements. Schedule your demo today.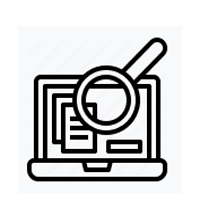 Use pre-configured forms with Empxtrack- one of the best onboarding systems
Our onboarding software supports online documentation of the new hires. You can quickly get new hires' personal and employment information:
Address
Bank details
Beneficiary information
Dependent details
Signature and more
Empxtrack provides online forms to capture I-9 and W-4 information of new hires. You can view, add or remove pre-configured forms to meet your requirements.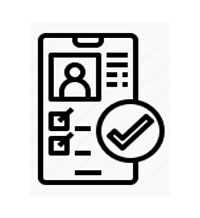 Create an employee onboarding checklist with our software
Create, manage and track onboarding tasks checklists with Empxtrack onboarding tool for new employees. Analyze different onboarding metrics such as:
Joining date
Onboarding status
Overdue tasks and more
HR professionals can provide real-time reports with just a few clicks. Empxtrack allows you to create an onboarding checklist.
You can list all necessary tasks that need to be completed to smooth onboarding of a new hire. Following are the steps for conducting the onboarding process:
Select a suitable plan and raise a request to onboard a new employee.
Share the portal login details with the new hires.
Encourage them to fill in all forms before joining.
Find the best onboarding software with Empxtrack.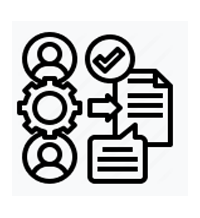 Ensure smooth employee onboarding with automated reminders and notifications with the help of our HR onboarding software
Empxtrack allows you to send real-time notifications to new hires, hiring managers, HR, admin, and IT departments to keep them informed.
Empxtrack enables the setting up of automated tasks. It sends reminders to different people in various departments like:
Payroll & Finance
IT
Cafeteria
Transportation
Benefits
Administration
Different departments are responsible for multiple responsibilities: set up of access cards, benefits setup, emails, computer setup, and more.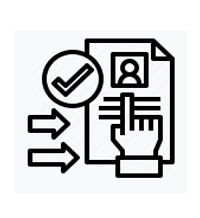 Create and manage onboarding checklist
Get the flexibility to create and manage onboarding requests with just a few clicks. Empxtrack stores onboarding metrics like joining date, status, overdue tasks and provides real-time reports quickly.
Starting the onboarding process is pretty easy, just choose a suitable plan and raise a request to onboard new hires. Later, you can share login details with new hires so that they can fill in all the forms before joining.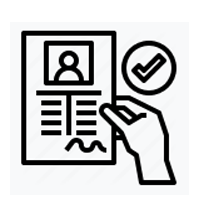 Encourage periodic follow-ups with our employee onboarding software
With Empxtrack, you can measure the onboarding process's effectiveness with 90 days of follow-up at multiple stages. Encourage periodic follow-ups to:
Ensure that the new hire has adjusted in the job role.
Check if the new employee is skillful enough to meet job responsibilities.
Inform them well about the work culture.
Solve the challenges they face in achieving work goals.

Get automatic updates with our employee onboarding software
Empxtrack onboarding software ensures all software updates and changes take place automatically. There is no need for manual interventions to update the software product.

Experience seamless integration with our onboarding software
Empxtrack's onboarding tool seamlessly integrates with other HR tools. Our software product integrates with applicant tracking, performance management, payroll, attendance, and other modules. Empxtrack provides a seamless experience to all stakeholders.

Completely secure onboarding system
Our onboarding software product is safe and secure. Get our software access with 256-bit security, encrypted database, role-based access, and complete audit trail.

Highly customizable
You can customize the onboarding workflow as per your business requirement. Get personalized workflow according to the business requirement and the roles & responsibilities of the new hire. Our employee onboarding software offers clarity to the new hires and accelerates their productivity.

Save up to 16 hours
Save up to 16 hours spent on planning and execution of employee orientation activities. With our employee onboarding program, you can configure new forms to map your onboarding requirements. Access built-in editing and data validation tools with Empxtrack.

Get 24*7 support
With Empxtrack, you can access support anytime. Experience the best employee onboarding with us.
Get access to round the clock online help
Self-training tutorials
Empxtrack team is available 24*7 for your help.
Key highlights of our onboarding system
Allows HR managers to track and review the onboarding status of new hires.
Reduces the time to productivity and supports new hires in comprehending their job and meet expectations.
Helps avoid excessive paperwork and boosts employee engagement.
Experience seamless integration via API.
See how Empxtrack onboarding system works
First of all, you create onboarding requests.
All you need to do is enter the new candidate name, email id, and password (typically the candidate's mobile number or date of birth), select an onboarding plan and create the request.
Share the URL and login details with the new hire. This way, the employee would be able to fill in all the forms before joining. HR can also fill in details on behalf of the candidate.
Our cloud-based software is easy to use and ensures employees' engagement. Find the best onboarding tools for new employees with Empxtrack.
Our onboarding software provides:
Quick set up
Numerous configuration options
Customizable dashboards
24*7 support
Empxtrack onboarding software offers multiple configurable forms
Multiple onboarding forms can be customized to store employee information along with these details:
Employee qualifications
Job details
Address details
Experience information
Confidential IDs
Beneficiary and dependent information
W-4 benefits
I-9 information
Signature and other details
Enhance your company's onboarding process with Empxtrack. Set up the right system for your new hires and provide them opportunities to grow from the very beginning.
Frequently Asked Questions
Can I configure Empxtrack to map my company requirements?
Yes, you can configure the product to meet your requirements in just a few clicks.
Empxtrack supports multiple configurations for onboarding. Each such configuration is called a plan that allows you to set up different onboarding processes.
You can modify the existing plan or create an entirely new plan as per your specific requirements. These plans automatically show up when you make an offer to a candidate (in the Empxtrack applicant tracking module).
The onboarding forms will show up based on the selected plan. Experience the perfect employee onboarding process with us.
Does Empxtrack support online onboarding for remote employees, especially in the COVID19 situation?
Empxtrack supports online employee onboarding and helps HR to create checklists to onboard remote employees.
The entire process is online to keep employees safe yet complete all necessary onboarding formalities promptly. Access the best online employee onboarding software with Empxtrack.
Can we configure the onboarding forms in Empxtrack?
Empxtrack offers multiple configurable forms to store qualifications, job details, address details, experience information, confidential IDs, beneficiary and dependent information, W-4, benefits, I-9 information, signature, and other details.
HR can also create new forms to collect additional information in the onboarding process. Find the best onboarding software with Empxtrack.
What if I want to cancel an offer to a candidate?
Empxtrack allows you to cancel the job offer at any time, with a click of a button.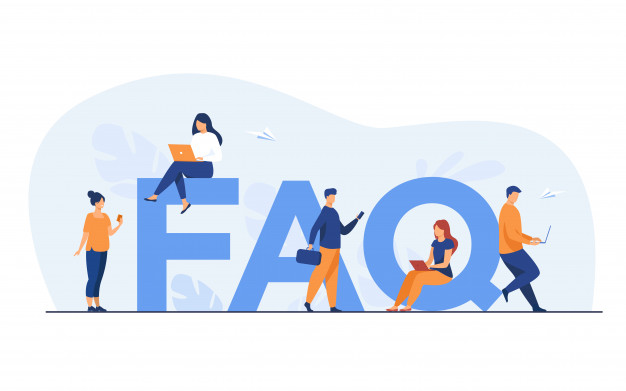 Empxtrack Recruitment Products