Customer Satisfaction is our Motto. We listen to what our customers want and then work to give the best results! We consider our clients as part of Empxtrack family and believe in giving the best service to them.
"Choosing to switch to Empxtrack has been a game-changer for IFI Techsolutions. The efficiency and convenience it has brought to our HR processes are truly remarkable. Before implementing this system, managing HR tasks was often cumbersome and time consuming. But now, with this new HRMS in place, everything from recruitment to payroll processing & exit has become a breeze. The user-friendly interface makes it easy both for HR & our employees to navigate and complete tasks with ease.
Empxtrack also understood our customization requirements quite well and delivered the system as promised. The support and training provided during the transition to the new HRMS were exceptional. In conclusion, Our new HRMS has revolutionized the way we manage HR processes, saving us time and improving overall efficiency. I highly recommend it to any organization looking to streamline their HR Operations."
Roopsi Bhardwaj, HR Consultant, IFI Techsolutions Pvt Ltd

"Its almost one full year and I am more than confident that we as DataNutts made a right choice to finalize Empxtrack as our HRMS because of the following reasons:
Ease of use
Speed, accuracy and reliability
Reporting
Fantastic user experience
Responsiveness of the empxtrack team
The whole year has been a smooth operation as far as our HR activities are concerned. Special thanks to Empxtrack team for all your support and co-operation."
Jagdish Joshi, Delivery and Operations, DataNutts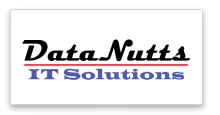 "While this year is ending; we, the Pratham Books team would like to thank you for all the efforts and commitment that you have for us.
We had all hands meeting today wherein you and your team were mentioned explicitly so that we acknowledge in front of the whole PB team and management!
Best wishes for the upcoming new year. "
Suman Vijeta , Associate Director Product Implementation, Pratham Books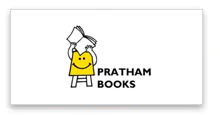 "Actually we were looking for an Attendance solution that suits our specific business process and Empxtrack really helped us to map our business challenges through its technology. We had a good experience working with the Empxtrack team. The implementation of the Attendance and Leave software was quick and smooth. The combination of experience, technology, and expertise made it a joy for us to work with the team. Attention to detail assured us that Empxtrack will always take care of any problems we might face. Very reliable team and great customer support."
Suraj Kumar Biswal, Senior Manager-HR, Thriveni Group

"Empxtrack built a reliable change management strategy for our organization. We appreciate their efforts for a smooth process. The data migration was a complete success with the technical expertise and dedication of their implementation team. This improved operational efficiency and agility for our business. We are truly impressed with the commitment and hard work you have put in to meet our requirements."
Shylajah P, General Manager HR, Navitas Life Sciences Pvt Ltd.

"I have been using Empxtrack Payroll since September 2021, and when I tried its extensive features for the first time, I was really impressed. I Didn't give it a second thought. With Empxtrack, our payroll processing has become faster and more accurate. Now our HR department hardly spends any time managing payroll, and their time is utilized in taking care of core business operations. It's been more than a year now and we are happy to have selected Empxtrack over other vendors."
Neha R Singh, HR Manager, Booming Bulls Academy

"Thanks a lot for your support and cooperation. I remember calling you multiple times, sometimes at odd hours as it was a new experience for us and you patiently guided us to the right direction each and every time.The experience of empxtrack HRMS has been great. The user experience, flexibility, workflow, scalability aspect and ease of operation is simply superb.
We would love to explore additional modules once we reach an optimum scale. Once again, big thanks for making this journey smooth and fast for us and for handing over the implementation to a reliable and dependable empxtrack team."
Jagdish Joshi, Delivery and Operations, DataNutts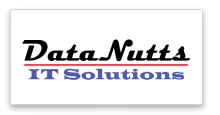 "Southern College of Optometry has successfully automated our performance management system with Empxtrack as our partner. They have provided us with customized online tools for both our introductory and annual review processes. We have enjoyed the support of a dedicated and responsive Account Manager who provides ongoing virtual training to our system administrators. Because the Empxtrack platform is integrated through ADP, data management is streamlined and our HR team can spend time on the more important and value-added aspects of our job over the typical administrative burdens associated with performance management."
Tracy B. Lindow, Executive Director of Human Resources, Southern College of Optometry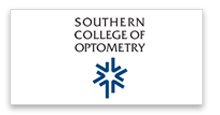 "We greatly appreciate your team of developers who have worked hard to accommodate all our changes and requests. It made our review process easier. Thank you!"
Carrie Mills, Office Manager, MMR Research Associates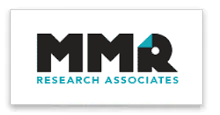 "Thank you Empxtrack team for your commendable efforts in customizing the application to map our needs. We truly appreciate your efforts in providing us a solution for measuring employee engagement and happiness quotient of employees at Magic Software. The solution provided has benefited our organization significantly."
Surabhi Bajaj, HR Manager, Magic Software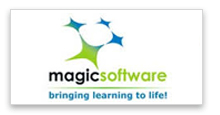 "As we complete the last leg of implementation with mid-year review, I want to thank each and every one in the Empxtrack team for supporting Pratham Books through the process. It has been an absolute pleasure working with all of them.
The team completed all milestones within the stipulated time frame for our successful launch. They were so patient with all our questions and made sure all the minutest of changes even at the last minute were incorporated. with a smile on their faces. Empxtrack team answered my late night calls and ensured that our launch was a grand success. What I like most is that the team is so approachable, flexible and supportive. Employees at Pratham Books said the appraisal process was smooth this year and there was a great degree of transparency as they had a live record of their progress and feedback.
I hope we continue our association and work closely on future projects as well.
Thank you for your time and understanding all through this journey. I will definitely recommend Empxtrack to people in the HR community and explain the benefits of your portal over others."
Archana Bopaiya, Manager Human Resource, Pratham Books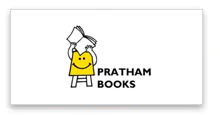 "I would like to thank you all for the support that Empxtrack team extended to us all through.
The new version is very helpful and user friendly."
Manameet Mathur, Manager Human Resources, SMARTANALYST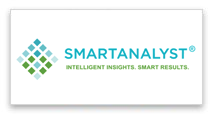 "I am writing to thank you for the quality of the Performance Management Software solution and associated service provided by your company. We have recently started using this software and are happy to inform that the tool is working spotlessly with easy to navigate screens. Apart from the high quality software, we are delighted with even better customer service.
We sincerely appreciate your efficient, gracious customer service, the level of detail and accountability you have demonstrated on each phase of implementation. We will surely recommend your services to other companies and contacts. Our team could not be more satisfied with your work, and we look forward to continuing this relationship."
Sheetal Sadhu-Dhar, Senior Manager HR, Plural Technology Pvt. Ltd.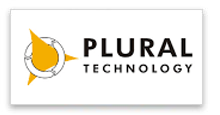 "Thank you Empxtrack team for your exemplary continuous support. Empxtrack Team helped us in streamlining our key HR Processes like Onboarding, PMS, Offboarding, Recognition, etc. from scratch enabling it along with numerous customization options as per our needs which is completely commendable. Special thanks for driving our Offboarding Tool & Dashboard automation and for driving our PMS & Apprecio feed initiative along with us. We truly appreciate your efforts and dedicated support which indeed enabled us in meeting our timelines always."
Surabhi Bajaj, HR Business Partner, Magic Software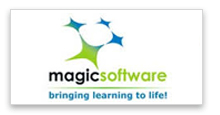 "Our HR team and management wanted to streamline several processes including leave, attendance, performance management, payroll, travel and expense, and exit. Empxtrack team provided us a user-friendly, customized platform to map all our requirements within a short time span. We're impressed with the numerous customization options, maximum configurability and the overall value that the product has offered. We appreciate exemplary support and exceptional services of Empxtrack team."
Akansha Srivastava, HR Manager, CellPoint Mobile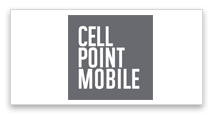 "Very few have the guts to take the bull by its horn, I would say Empxtrack has it. We are grateful to Empxtrack team for simplifying our complex attendance and shift management processes. The team understood our challenges and offered the best solution. Real-time attendance integration has helped us in managing our staff efficiently and making them more productive. We would like to thank the entire team for quick implementation and being highly responsive to our issues. We appreciate their willingness to provide excellent customer support that has helped us in smooth running of our leave, attendance and payroll processes. All the very best to the team and I'm sure you are up to do wonders."
Ajay Shukla, Manager Human Resources, Aircheck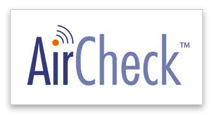 "With Empxtrack, our leave and attendance management processes have been streamlined smoothly. Our employees now have better visibility of their data. They can easily raise a leave request, mark & regularize attendance, check leave balances, and view leave transactions on their own, thus improving employee satisfaction to a great extent."
Rujuta Dnyansagar, Manager HR, M3bi India Pvt. Ltd.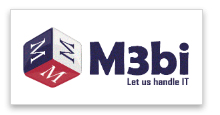 "With Empxtrack, we got a highly customized solution to manage complex appraisal data. The integrated goal setting and appraisal system made it easy to maintain transparency throughout the process. We got a simpler way to record employees' goal achievements and take their consent on it."
Chinmoy Kumar Ghosh, Assistant Vice President, Performance & Rewards, UAE Exchange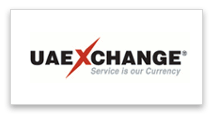 "It has been a great experience working with Empxtrack team. The attendance management process has been streamlined as per our requirements. It helped us in cultural transformation and improving discipline within the organization. We appreciate your services and quick problem-solving attitude."
Shaquib Wasif, Human Resources Manager, TRC Corporate Consulting Pvt. Ltd.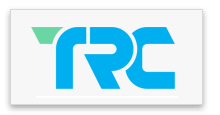 "Appraisals & Increments updation in our system used to be tough, where hiding the new increments was a challenge because we had to find out all the reports and disabling them one by one required tremendous effort. With the new version by which "Employee Salary view changes" can be controlled through configurations, has converted the nightmare to a comfortable job. Earlier it used to take lot of time and still we used to get scared of loopholes by which one could come to know the new figures. But now we are relaxed. After requesting Empxtrack team, it hardly took any time and all the salary information was hidden from employees. Empxtrack Payroll gives flexibility to control the same at employee level. e.g, we can allow Manager to see his team's increments while disabling the information for each employee. System has definitely reduced efforts to manage the data"
Amit Dutta, DGM IT, Khanna Paper Mills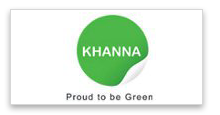 "Empxtrack turned out to be the perfect solution for our business as we aimed to introduce a more formal and streamlined annual goal-setting and performance evaluation process in 2018. It is simple to set up, requires minimal time and effort to administer, and user-friendly for our employees. In addition, the customer service team is highly accessible to ask questions and amenable to recommendations for future enhancements. Above all, the system is extremely affordable compared to other solutions on the market."
Janine Ambrose Salina, Director HR, Busch LLC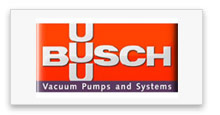 "Empxtrack stands out among the next generation of continuous performance management tools. I believe Empxtrack's modern, fluid approach to optimizing performance, engagement and coaching represents a huge opportunity for HR departments, particularly those with modest IT budgets. The fact that Empxtrack's technology lets a customer pursue both proven best practices and best-fit processes — and do so fairly effortlessly — is why I anticipate significant growth for this company."
Steve Goldberg, HCM Industry Analyst/Advisor
"It was indeed great working with you. Thanks for all the help and support extended throughout the process. Overall experience has been good & smooth. At the end we all could meet our timelines which is the cherry on the cake."
Harsha Patil, HR Manager, Netbiz Systems Pvt. Ltd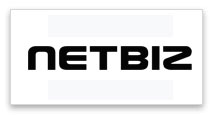 "Thank you for quick responses. Really appreciate your customer support. Whole team response is very good. It is time to recognize your team."
Changappa N S, Assistant Manager Human Resource, Nitesh Estates Limited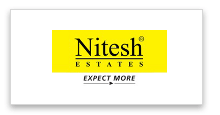 "We knew we were growing quickly as a team. Hence, we wanted to have an online, scalable and configurable performance appraisal software that would meet our constantly evolving needs. Empxtrack has made it possible for us. Comprehensive reports and analytics to follow up on the appraisal process come across as the best feature. The tool provides accuracy to appraisal decisions. Managers are in a happier space as they can easily identify top performers in their team. We are glad to choose Empxtrack and look forward to continuing our association."
Tharasree Amarnath, Delivery Manager, Saksoft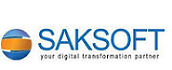 "Empxtrack is a awesome software product which contain all information of employee in one place."
Kuldeep Kumar, Magic Software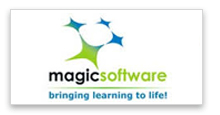 "Empxtrack completes my self evaluation with my work and appreciates the comments of the appraiser. Helps a lot in many aspects, review of our responsibilities, proofs of our accomplishments, reminders for us if we were mislead with some duties. Happy to see the comments of the boss, if he/she appreciates your work. "
Catherine Gonzaga Julio, UAE Exchange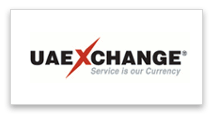 "Kudos! to the Empxtrack team who have always been very supportive and easily reachable. The bugs get resolved in short time and I have always felt that my concerns have been heard."
Chandini Mokthar, Hr Executive, Moolya Software Testing Pvt. Ltd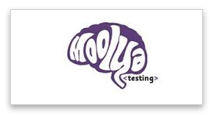 "We are using Empxtrack since long and the what I experienced is phenomenal features & much friendly for usage. GUI is also very attractive and meaningful. One can understand & use the website very easily the way it has been designed.
All we can say is, it gives us the rich feeling while working on the product."
Vinod Sharma, Manager Accounts Verchaska Infotech (P) Ltd.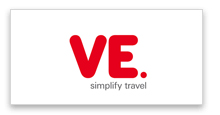 "Empxtrack payroll is good and flexible. It offers a configurable, flexible and customized platform with a smooth customer support. "
Partha Banerjee, HRMS, Prism Infracon Ltd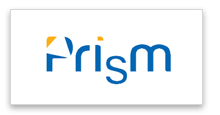 "Using Payroll module of Empxtrack HRMS was an awesome experience !
The monthly effort of salary processing reduced from 1-2 days (manual) to only about 30 mins with this module.
Salary revision implementation (we had five different salary structures and revision was back dated) and processing was smooth and simple. Digital Salary revision letters, using our Salary letter template were sent to each employee in one go !
The module takes monthly inputs (loans – disbursement / recoveries, lwps, etc.) automatically within the system which can be reviewed, corrected if required and processed.
The module is well designed with various stages of processing which gives lot of flexibility to HR / Payroll team to take care of any specification / scenarios which requires special attention.
It is well integrated with HRIS / Exit Module and gives detailed, formatted Full and Final Settlement at a click of a button."
Sunil Kshatri, Hr Consultant , Moolya Software Testing Pvt. Ltd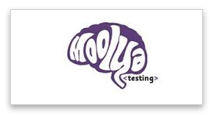 "Empxtrack has comprehensive information captured on various parameters on behavioral skills. It is a transparent and well designed system. More on qualitative aspects and less on quantitative assessment. "
Kamal Kumar, Dhanuka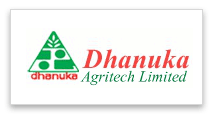 "Best performance management system. Empxtrack PMS is excellent and reliable. "
Ayman Salah Hamid Elmubarak, UAE Exchange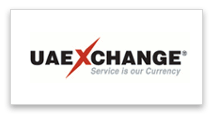 "Empxtrack is very easy to comprehend. Like the way it has been made colorful and interesting. "
Anurita Chandola, Benetton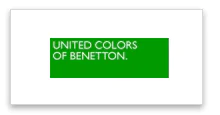 "Empxtrack online attendance is a good method to login attendance. Helps to log attendance, apply leave all while working from home or any other remote place."
Vijayalakshmi Suresh, NewGen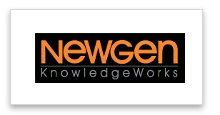 "Empxtrack is a superb tool for HR Alignment and process integration. It adds fantastic value to the organization and its employees. Best of luck to the team for giving great support."
Sujeet S.Rajawat, HR Manager, Emychem limited
"The biggest benefit of engaging with Empxtrack is being able to roll out a solution in a short period of time with maximum functionality."
Aniket, Head of Infrastructure, Verchaska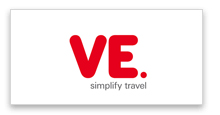 "Thanks to the Implementation and Customer Support teams for your time and the pains that you took to resolve all our queries w.r.t usage of HRMS system. I can now appreciate the real capabilities of this system."
Dharmendra Roychoudhury, A large mining company based in Australia
"I want to complement your team on the exemplary support that was provided in rolling out the salary increment letters for Newgen. Rolling out softcopy letters was a milestone for our company and your support made this happen. Your teams understanding of the requirement and flawless execution are very admirable.
Thanks a lot for all your support. Such contributions builds confidence and we are looking forward to engaging with you on future initiatives."
Vamseedhar Soma, Head Human Resources, Newgen KnowledgeWorks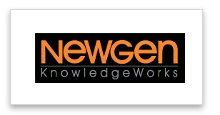 "Thanks to you team for your nice demo. You have shown us in excellent way and we were able to understand and learn many things. Thanks also to IT Manager for this expertise."
Raju S Enduri, BIS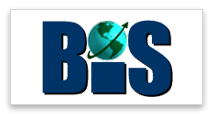 "A special thanks to Customer support team. The presentation was well explained and detailed. We also thank complete back-end team which worked continuously and made the database available."
Amruta Desai, KISHOR ENCARE GLOBAL Pvt. Ltd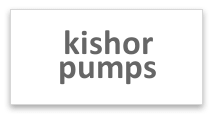 "Empxtrack was chosen following the evaluation of over 30 competitive products. It offers outstanding value, flexibility and customization, with exceptional service and support. Installation has been completed with personal presentations to management. We had no difficulties working with the programming staff on the custom features we required.
The turnaround time was fantastic.
In fact, many suggestions were made by them which we accepted. I highly recommend this product without hesitation to users of all sizes."
John R. McKinley, Director – Human Resources, Marotta Controls, Inc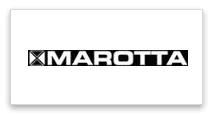 "Empxtrack is an easy system to operate. Implementation was very easy. It has a good software support and would surely recommend others to use."
Abha Malik, Senior Manager Human Resources, Jubilant Energy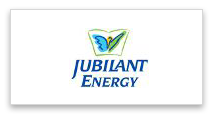 "Thank you for the support that your customer support team has provided me.
They were crisp, clear and in depth with information. I understood everything that I needed to know, all along being relaxed and friendly. Just the right comfort level when dealing with a prospective client. They were able to respond to every query or doubt that I had."
Sasha Peterson, Assistant Manager Human Resources (Service Delivery & Payroll), Xpress Money Services Ltd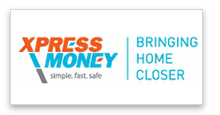 "We would strongly recommend Empxtrack Software. All Personnel and HR processes can be easily mapped in this ready to use system. Also we would recommend their team and their intent to support the users."
Ankur Dhanuka, Head – IT and Personnel, Dhanuka Agritech Limited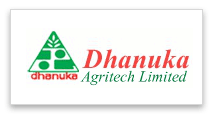 "Thanks for all the support Empxtrack Team! I am sure I can count on you whenever we have issues. The response time has been great and you have always made us feel that you all are extended members of our team. It has been wonderful working with your Business Analysis and Support Team and the Project Manager.
This has been the best support I have ever received. Thanks a lot. Keep in touch."
Rajeev Velur, HR Manager, Weber Shandwick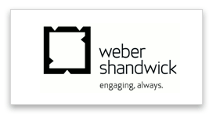 "Datavibes appreciate the way the project was handled since inception till full rollout. Looking forward for the same as we have the payroll package to implemented in next financial. Special thanks to the technical team, implementation team and the support team."
Neelu Handu, HR Head, Datavibes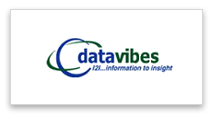 "Al-Suwaidi Industrial Services Co. Ltd. will like to place on record their appreciation of the training conducted for their personnel and would recommend your expertize to be utilized by all progressive organizations who are focused on the modernization of their HR function.
Empxtrack's highly professional approach to training, which is based on their years of experience in providing HR consultancy services & solutions to international clients, has greatly benefited our team through in-depth understanding of all HR processes which constitute the Life cycle management of employees. The knowledge so acquired is helping us immensely in streamlining our HR systems & ensuring their effective deployment."
Ahmed A. Al Ghamdi, Manager, HR & Admin Department, Al-Suwaidi Industrial Services Co. Ltd.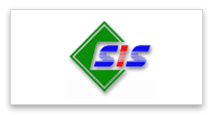 "The Empxtrack software and in particular the performance appraisal module has supported the execution of our company's HR strategy. The customer support team was extremely helpful and reliable during implementation."
Rachel Birenbaum, Manager, Human Resources, Jantzi-Sustainalytics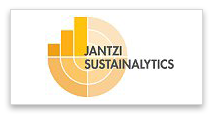 "We are absolutely thrilled with the changes made to the Self Service Module. Everything seems to be functioning very well."
Bulelwa Noma, Business & Organizational Development, Trustlink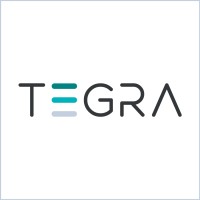 "We are really excited about this application, the more we delve into it the more appreciative we are of the many features you've provided."
Hayden B. Hernandez, Senior Manager I.T. SBCS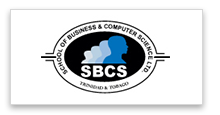 "We want you to know how pleased we are with the outstanding service you have given us. We sincerely appreciate your responsiveness and the way you conduct business. It's a pleasure to work with people who know the meaning of efficiency. We look forward to doing business with you for years to come."
Ghanshyam Pandey, Director Finance, Boss International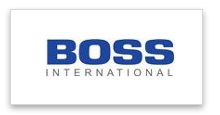 "Prodapt has global standardized HR processes and some of these are unique to our organization. We wanted to choose a software which could meet our unique needs and yet was ready to demonstrate a mature set of capabilities to begin with. Empxtrack was the chosen over others as it had a ready to use HRIS, Employee Self Services Portal, Goal Setting, Employee Appraisal and Recruitment solution all under one platform.
Empxtrack implementation team quickly understood our needs and configured the software to match our HR processes.
All work flows were adapted according to our organization structure, hierarchy and processes and data was loaded for a quick go-live.
The team provided continuous support on an as needed basis."
P. Rajesh Rao, Associate Director Human Resource Department, Prodapt Solutions, Chennai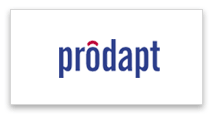 "We needed a very simple approach which actually required our implementation specialists to modify the program quite a bit. All current employees were put into the system (Empxtrack) and we went live within a week of completing the project. There was a few minor tweaking to resolve but it was always handled within 12 to 24 hours after a request to made. Excellent turnaround time.
We made the decision to roll this out without any training. We did so without any special training for employees. Our employees took to it without any effort. They all found it easy to manage and intuitive.
We are very happy with the end result."
Sharon Beaudry, SPHR, Director of Human Resources, Colby-Sawyer College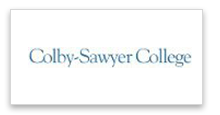 "We had been searching for a good tool to carry out the performance evaluations for our volunteers and staff, and had almost given up hope, as our budget for it was not high enough to afford most industry standard appraisal tools being that we are a Church. We were so pleased to have discovered the Empxtrack performance evaluation application for it not only fit our budget but they were also able to configure the application to meet our Church's unique specifications and process flow. Empxtrack team was also very helpful and responsive to our needs."
Pastor Chinyere Olujide, Ministry Operations Coordinator, Jesus House, DC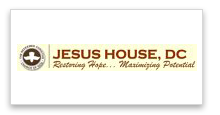 "The Performance Appraisal System (PAS) that was developed for us is wonderfully simple, yet a very powerful approach on how to best present the performance evaluation of our staff. I cannot say enough how much I appreciate the efforts of you and your staff for meeting essentially every requirement and need that was requested by Old Second during the development of this system.
Additionally since implementation of the system into our environment, your staff continues to meet and exceed our expectations for the routine system maintenance that we have requested.
Saigun Technologies has been a wonderful in all aspects of this project and has proven to be the right choice for Old Second Bank."
Jim Berry, Vice President, AAP, Information Services, Old Second Bank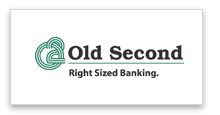 "Empxtrack is truly a customer oriented system that was able to work within our time and budget expectations. The new system has been well embraced by our staff who generally did not have technical problems maneuvering the site and we look forward to working with them on future projects.
Empxtrack took into consideration the way the organization was structured and what our priorities were in improving performance management. Goal alignment to Priority Interventions will greatly assist as AWF moves into a phase of more accountability and address areas such as staff development and capacity building.
Empxtrack is flexible and was able to meet our needs – the entire website and user interface was customized to reflect AWF's themes. Functionalities such as Auto Save, Ready for Discussion, Spell Check, Print Report were based on our organization's needs.
Workflow was customized to accommodate different reviewer levels and also the capability to upload documents and serve as a message board was advantageous."
Carleena Graham, Director HR, African Wildlife Foundation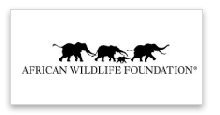 "Empxtrack worked within a tight deadline to meet our appraisal cycle requirements. The features were customized to a great deal to meet our requirements and our specific needs on data import and customized workflows was met. Continuous support was provided during crucial implementation times 24/7 and also later with satisfactory turnaround times.
Empxtrack has been found easy to use by all our employees."
Shyamala Deshpande, President HR & Training, Café Coffee Day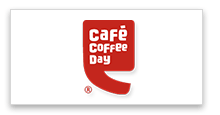 "I did not need a lot of support to implement the product; however, if I did need support there is no doubt in my mind you would have provided it and the end result would have been superior because providing excellent customer service is at the top of your list!"
Nancy Avila, HR Manager, Encina Wastewater Authority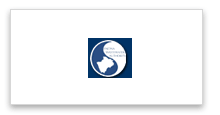 "We started using some base modules of Empxtrack a few months ago and are quite happy to recommend it. Support has been good. Technical help is always available. There can be no better recommendation other than the fact that we are going in for additional modules to help us refine our HR processes better."
Aniket Upganlawar, Director, Verchaska Infotech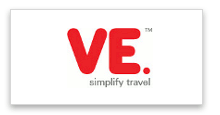 "Empxtrack is the backbone of our Organizational performance and the Performance Management process. Successful implementation of the on-line system has helped us in better management of the same. Your sincere dedication and commitment in its implementation has not only been instrumental in ensuring a smooth transition but has also been appreciated by all our employees. We sincerely thank you for your outstanding contribution.
During the assignment you have demonstrated teamwork by honoring every individual and making efforts toward team success and superior agility by being fast and focused in meeting the requirements of the external customers."
K Amuthan, Head HR and PS, Honeywell Automation India Ltd.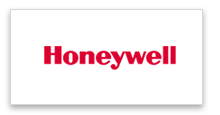 "This is to acknowledge the successfull deploying of Empxtrack Appraisal module at GlobalLogic. The online module has been customized as per our requirements and has helped ease our administrative transactions. The system is user friendly and takes care of the transparency factor.
We take this opportunity to congratulate the entire team for contributing to our HR automation process and for their untiring commitment and dedication in making this implementation a success."
Iti Kumar, Director Human Resources, GlobalLogic.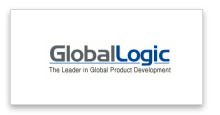 "Lilac Medicare wishes to extend its sincere appreciation to Saigun Technologies for the much needed co-operation and support during the implementation of Empxtrack in the company.
Lilac would like to make a mention of the entire team without whose support and endeavor the successful implementation of Empxtrack would not have been possible. All queries were solved and solution customized according to the company's needs. Our requirements were captured accurately and were met completely by the Account Manager and Project Manager on this project. We look forward for a long term professional relationship."
Sanskrati Pathak Sail, Manager HRD, Lilac Medicare (P) Ltd..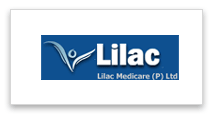 "It is an excellent medium of reviewing the performance of our employees. I appreciate this portal."
V K Bahl, HCL Infosystems Ltd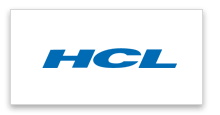 "Empxtrack is a very useful tool, easy to understand. It has given a new experience."
Mohammed Nasir Shaikh, Xpress Money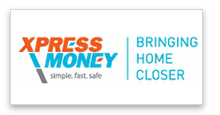 "The Company Directory is an awesome and a very helpful feature to the creative team. No more asking around for phone numbers. "
Avinash Ramanath, Amagi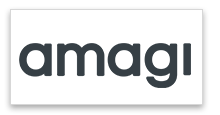 "Empxtrack is excellent and takes care of almost all the points for appraisal of the employees. It has been very easy to fill the appraisal and move forward point wise. "
H M RAVAL, Dhanuka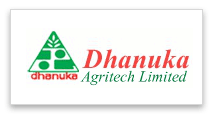 "Empxtrack is a user friendly software with excellent customer support from the team. They have speedy resolution for all queries. Overall satisfied with the software."
Maria John, Chie Media Pvt Ltd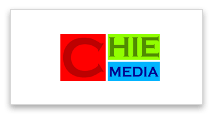 "We are delighted to inform you that we are extremely happy with your company's HRIS (Empxtrack) services. on behalf of mPortal (India) Wireless Solutions Pvt. Ltd., we would like to acknowledge and appreciate your services for last two years. Your prompt problem solving solutions, analytical skills, out of the box thinking and result oriented services have been of great help for our company. we thank all your team members who have put their best work to get out work done in time."
Suneetha Chandrappa, Sr. HR Manager – mPortal (India) Wireless Solutions Pvt Ltd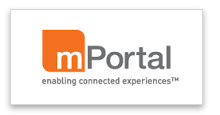 "Thank you for all the support extended in bringing the modules up in such a short span of time. We sincerely thank everyone at Empxtrack who were instrumental in achieving this milestone. We look forward to your continuous cooperation and support as has been."
HR Team, QuisLex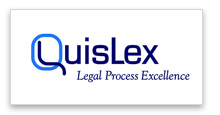 "Thank you. I just wanted to compliment the Empxtrack team. You are very responsive to our specific industry needs and the product is very flexible."
Janet Mahoney, DPT, CEO – Arete Rehabilitation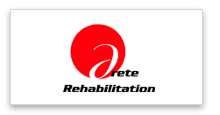 "Simple and easy system to move around. Your dedicated staff helped me set up and execute the system. Customer support did assist me promptly quite often even though there was a time difference."
JJina Caronongan, Director Human Resources, Westbrook Partners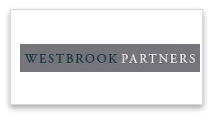 "We are using Empxtrack as our HRMS now. It took us a while to be setup but we internally had gone through a lot of policy changes in leaves and salary. The Empxtrack team accommodated all our changes and kept giving us continuous recommendations on best practices based on their experience. I would highly recommend this product to anyone looking to automate some of their HR data and practices."
Prateek Garodia, HR Consultant, Srijan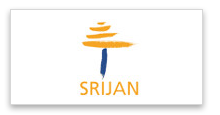 "Thank you for all your support and the deliverables that has enabled us to GO Live at the precise time frame."
Uma Pathak, Senior Executive HR, TCG Hamilton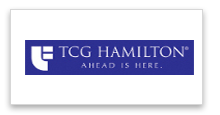 "As we are in the final leg of Phase –I Implementation of HRMS. I, on behalf of Nitesh Estates would like to convey to you that we are extremely happy with the Implementation Support received so far from Saigun Technologies. It has been an excellent experience so far !!! we would like to Kick start the Implementation of Phase II."
Sunil Kuchroo, Manager Human Resources, Nitesh Estates limited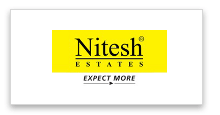 "Empxtrack is going to bring transformation in the organization and its all because of great work done by Saigun in fulfilling our concept with such professional approach."
HR team, Jubilant energy's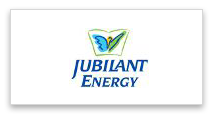 "Implementing an HR software solution like Empxtrack into an organization is a great investment for streamlining processes and freeing up managers and HR staff to perform more strategic goals of the organization.HR software of Saigun Technologies is designed to help HR management cut down the administrative side of HR and concentrate much more on increasing communication in between HR along with the employees."
Mr. Yogendra Shekhawat, HR Manager, Associate Decor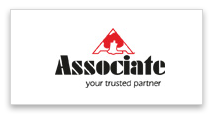 "Thank you customer support team for your assistance. As usual you can be relied on 100%."
Sasha Peterson, Lead Human Resources (Service Delivery & Payroll), Xpress Money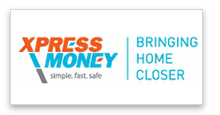 "Empxtrack is a user friendly tool that has helped us streamline our PMS, Loan and Leave processes thereby improving the effectiveness and efficiency of these processes. The project manager, showed terrific ownership and excellent ability to quickly comprehend problems / requirements and resolve them. His disciplined and strict approach to project management by closing loops and documenting changes helped us to manage the annual appraisal and 360 degree feedback processes without any issues."
Deepak Pillai, General Manager Human Resources, United Colors of Benetton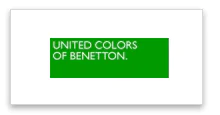 "It is quite simple to work on this system. Performance review process / reporting has become much more efficient and hassle free like HR team doesn't need to manually prepare reports for all employees. Customer support team is really helpful and accommodating and 24X7 ready to lend a hand."
Shweta Kapoor, Office Manager, Olympus Capital Holdings Asia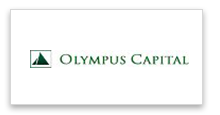 "Empxtrack is a good application and we would definitely recommend it to others. We were very happy with the customer service provided. They ensure to take care of our needs and resolve our issues as quickly as they can. The time taken to resolve queries is quick and the response is very good. Self explanatory modules with instructions makes it very easy to understand and do it. It helped in making our performance management process transparent and added a lot of value to our process."
Divya Dayalan, Senior Manager Human Resources, Amnet Systems Private Limited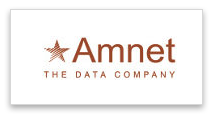 "We at SBCS, would like to applaud you on your training style. Your clarity, diction, patience and overall simplistic paraphrasing during the navigation of the HRIS Programme with our staff members, was appreciated. We gave you an overall rating of 4 out of 5.We look forward to a vibrant continued relationship with Empxtrack ."
Givonne Timothy, Administrative Assistant Human Resources, Champs Fleurs, SBCS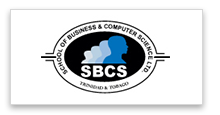 "I would like to acknowledge the efforts of Saigun team in helping us to complete the payroll process timely through their flagship HR product Empxtrack, without any problems."
Surina Iyer, Assistant Vice President HR, Inventia Healthcare Private Limited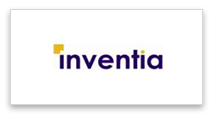 "We are now using the Empxtrack system and have found that one of its greatest strengths is in the simplicity of its use. User training for ordinary users is straight forward and our users get the concept easily. This is also due to the fact that the system was customized to automate our Performance Contracts the way we had been doing on paper. I am really glad that customization of the system to that extent was made possible by your patience.
User support provided over the phone is also readily available and our relationship with Empxtrack can only grow stronger."
Tau, IT Manager, University of Botswana