Hitting a bullseye could be a difficult task for you, but not 360 degree review!
We all know performing annual employee appraisals is not a cakewalk. There is a lot of hard work that goes into the process. Everything starting from setting up goals, tracking regular employee performance, analyzing their skills, providing training and linking compensation to performance make the performance review process a complicated equation.
In the end, these complications overburden the HR professional and end-up stretching the appraisal deadlines. So, is there any way to reduce these complexities? What else can be done to make the appraisal exercises more interesting, meaningful and exciting? The answer is – 360 DEGREE PERFORMANCE APPRAISAL.
Believe it or not, the concept of 360 degree feedback is nothing less than a magical broom for human resource managers. It can really do wonders!
What is 360 review all about? It is an interesting process of evaluating an employee's performance on the basis of the continuous feedback given by his/ her coworkers, peers, managers and friends. Sounds interesting…!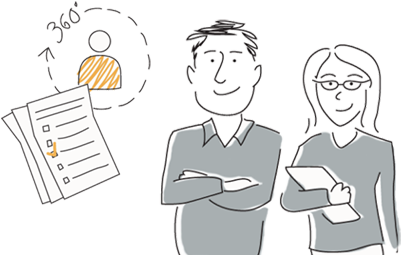 In every performance evaluation case, there are certain qualities that are needed to be judged. Based on various researches, here's a list of questions that can make 360 degree review a perfect way to understand employee's behavior, attitude and skills.
360 Review Helps in Finding Leadership Qualities
The leadership quality holds great importance in running a business. The presence of great leaders significantly affect decision making and they always influence the workforce.
Does this employee possess necessary qualities for being a team leader? Yes or No?
If yes, can you tell us something more about his individual contributions so far? How has he (or she) been leading the team in absence of reporting managers?
Every employee must possess leadership quality so as to be a part of ever-progressing team. Performance ratings should be given only after evaluating each of these qualities keenly.
Evaluate Interpersonal Skills for Well-Rounded 360 Feedback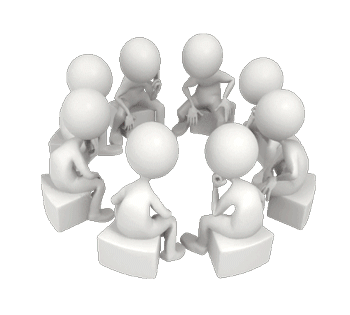 Man is a social animal – this universal saying defines it all. There is a need of developing good interpersonal skills even when a person is at work. After all, we can grow only when we understand the actual meaning of growth. Growing with the growth of each other and helping others to learn new things. Appraisal should also focus on interpersonal skills:
Does this employee have good interpersonal skills or not?
Ask his/ her colleagues: 'What are the common problems you have experienced with this team mate?'
Answer to these questions will definitely help in giving genuine feedback to the employee during his/ her review process.
Focus on Problem Solving and Efficiency While Measuring Employee Performance
How efficiently this employee solves team problems?
Do you find his work approach effective? Is he inclined towards the betterment of team goals?
What is the scope of improvement to achieve high efficiency from his (or her) end?
So, these are some of the common questions you can use in the 360 review to make it a successful exercise.
Remember, your aim is to evaluate employee's performance, give him fair ratings and share genuine feedback about his work and behavioral qualities. Before you get into the review process, sit calmly for some time and think about all the relevant questions that can make your procedure more effective. Pen down everything important that comes to your mind and execute the 360 degree review process. This mantra will definitely help you make it a success!