Empxtrack Free Trial
Let's get started
(No credit card required)
Please fill in all the information below and click on the Take free trial button.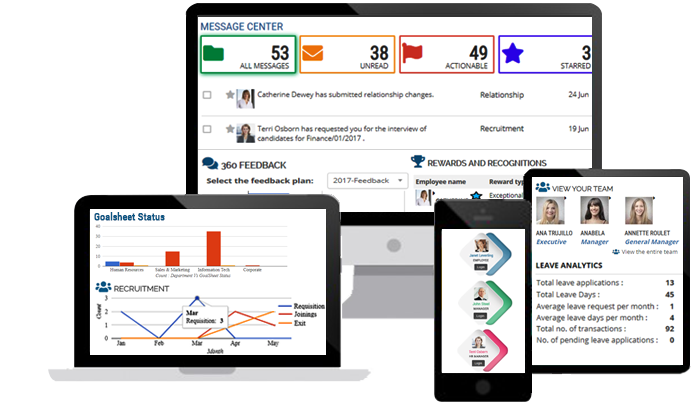 What happens when I submit the information?
After verification, you will receive login credentials to access the Empxtrack Free Trial with pre-populated employee data.  Empxtrack application will be set up for you based on your preferences.
How do I utilize the free trial?
Just complete the enrollment and verification process. Our emails, online help and presentations on Empxtrack Slideshare will guide you step by step. In the default system for Free Trial, data of about 65 employees is already available. You can log in different roles to try out the available features. Also slide share learning is available in the help section of the application. You could even visit the Presentations section on our slideshare to have more details.
What are my payment options?
We typically bill in advance and adjust on the basis of usage, if you choose credit/ debit card billing options. In case you prefer other forms of billing (such as Purchase Order, check payments etc.), we can discuss the payment options.
Can I get customizations or configurations of my choice?
Yes, we can help you in customizing the system as per your specific needs, on a case to case basis.
What would happen after I purchase Empxtrack?
You would be able to select the product and optional modules of your choice

You would get options of clearing up all the data that is pre-fed into the default system.

You could setup your company logo, rename the application say "My HR Portal" and configure the application the way you want it, without the fear of losing the data in case your trial period expires.

You will have your data backed up on a periodic schedule.

You would have full access to telephone and email based support.

Messages such as Free Trial and expiry notice would also be removed automatically.

Email facility would be enabled for messaging and intra employee communication.

Schedulers will be activated.
How long would it take to complete the trial?
This depends on all the features you want to try. It may take minimum 1 hour for familiarization to try all features
What features are available in the Free Trial?
To help you evaluate Empxtrack fully, based on your requirement we offer you a Free Trial of HRIS, Payroll, Self Services (Leave, Travel & Expense, Personal Data Updates), Attendance, Manager Services (Exit, Promotion, Transfer, Increments and Analytics), Employee Appraisal, Goal Setting, Applicant Tracking, On-boarding, Exit management modules with a full Employee Portal. Once you decide to purchase, you would have the option to select modules of your choice.
How can I purchase Empxtrack?
You need to enroll for a trial before purchasing the product. The Account administrator has payment options available under the Settings section. We have various payment options that include credit cards, direct deposits and POs. We process credit card payments through Stripe and Razorpay. This allows you to pay using any credit/ debit card including Mastercard, Visa, Discover, American Express and also Debit Cards. You can Contact Us our Sales Team for any clarifications, but please provide your contact details.
Where are your servers located?
Currently our servers are based out of datacenters in US.
Why is my email ID not being accepted?
We only support corporate email IDs. If your company uses one of the free email id providers (such as gmail, yahoo or hotmail) and you still want to take a trial, please submit your information on the Contact Us page with your company details and request a trial. We will setup a trial on a case-to-case basis.
Where can I find step-by-step instructions to implement Empxtrack ?
To improve your experience, we have documented step-by-step help instructions on an online user guide. Please visit help.empxtrack.com. We would suggest you to refer to this user guide to learn Empxtrack implementation quickly.