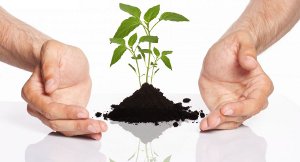 Acquisitions of talent management vendors present new challenges for customers and the HR software industry. Oracle and SAP have already stuck to their initial statements thus far. But while things sound promising, the real question is whether these acquisitions are going to make customers more successful at the end of the day.
Over the years, analysts have seen how some customers benefit from acquisitions such as these, and others not so much.
With regard to product integration, these acquisitions may bring vendors one step closer to being able to offer a integrated strategic HR platform. Today, many companies cobble together multi-vendor platforms with best-of-breed solutions for strategic areas like recruiting, succession and learning management on top of an HR management system.
"The holy grail of these types of acquisitions is integration," said Marcy Swenson, co-founder of Startup Happiness. "If you're the customer of an acquired company, you're going to have access to a larger suite of products that work together."
But it won't happen overnight. According to Ed Newman, chief analyst for Inside Talent Management Technology, "While there's value in having everything on one platform, the reality is that even with these consolidations in this market there's no single product that's deep enough in all areas."
Another potential benefit for customers is an increased pace of innovation in product development, supported by more developer and financial resources that Oracle and SAP possess. This could result in new or improved products or features that help HR professionals do their jobs better and faster.
But not everyone agrees. Because these companies have dozens of product lines and thousands of customers to nurture, it's also possible that their acquired vendors won't innovate at the rate they did as standalone companies. Newman predicts that both vendors "are going to slow down considerably in terms of their ability to innovate," which will just open up more room for new standalone, best-of-breed vendors to pop up in the market. This could very well be the driving force behind innovations in strategic areas like recruiting and employee evaluation software.
In the end, it's not the vendor that will determine the success of a customer. Customers will continue to make themselves successful no matter which vendors they use. Vendors simply provide the tools to help them get there.
Jennifer King is an HR Analyst at Software Advice, an online resource for reviewing and comparing human resources software. She reports on news related to HR recruiting software 2018, employee evaluation software, and the HR industry.